Maxpay in FT 1000: Europe's fastest-growing companies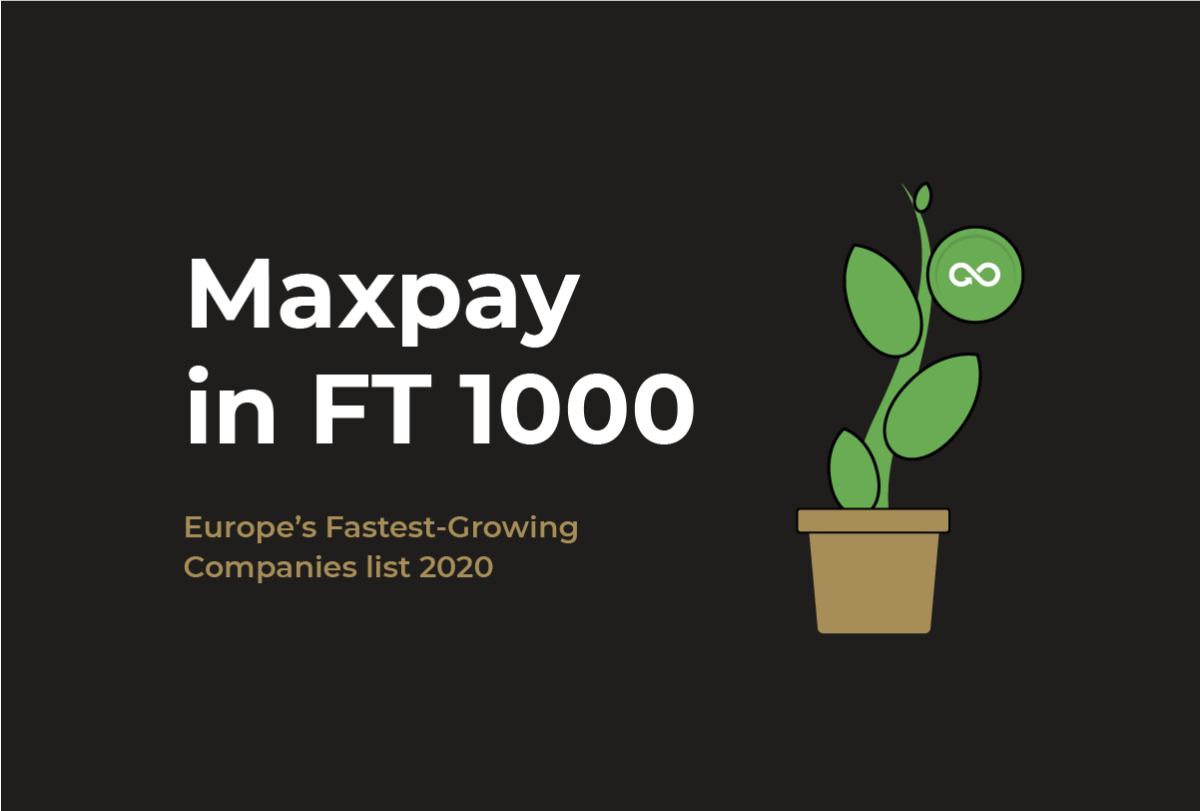 The acknowledgment of our work and accomplishments is always important and delightful news, especially when it's a part of The Financial Times ranking. The list of 1000 fastest-growing companies in Europe was conducted by the FT and a German statistics portal called Statista.
The companies' placement within the ranking depended on the compound annual growth rate in revenue between 2015 and 2018. Thus, Maxpay took the 306 place on the list with a compound annual growth rate of 85,7%. Also, a fun fact – Maxpay is the only Malta-based company on the list.
Knowing that the willingness to provide the best services for our clients pays off like this is extremely encouraging and makes us work even harder to achieve greater results in years to come.

In the Financial Times' article, it is pointed out that the importance of technology continues to grow, as shown by the high results of the businesses from this sector. This once again shows that Maxpay has chosen the right strategy of using the best technological advancements for both gateway services and risk management.

It was also confirmed last year, when Maxpay was recognized as the Most Innovative International Payments Platform by CV Magazine. Find out more about it in our blog post.