Give it a 0.9%: VISA changes Fraud and Chargeback thresholds from October 1st, 2019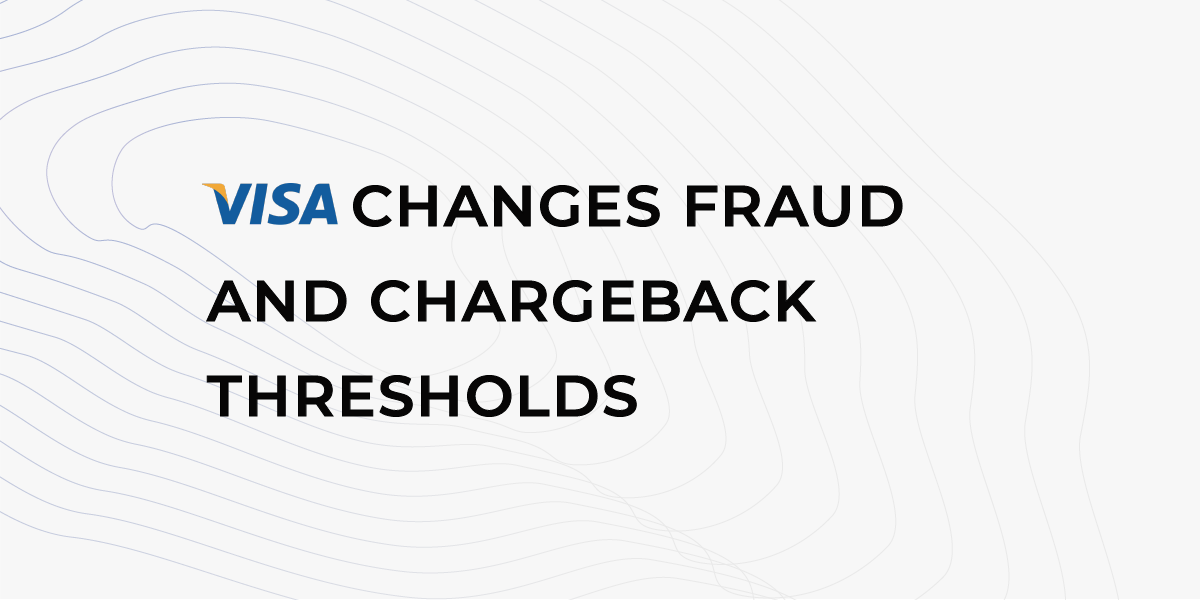 Visa is about to change its risk monitoring programs, announcing plans to make tougher qualifying thresholds for the Visa Chargeback Monitoring (VCMP) and Visa Fraud Monitoring (VFMP) programs on October 1, 2019.
Will it affect merchants negatively and should they be concerned? Yes and no. It will most certainly affect anyone who accepts Visa card payments online. It's also most focused on merchants that neglected or slacked on their anti-fraud and risk-management strategy. 
VCMP & VFMP: Before and After
Visa Chargeback Monitoring Program and the Visa Fraud Monitoring Program were created to oversee and help merchants with fraud and risk management. Both programs look into cross-border transactions only, so prepare to show your inter-regional transactions for review.
In case of merchant exceeding a threshold, a Non-Compliance Assessment (fees/fines) is triggered. Please note, that high-risk Merchants (Merchant Category Codes: 5962, 5966, 5967, 7995, 5912, 5122) will follow the "excessive" Non-Compliance Assessments automatically, even if they fail to compliant the Standard Program threshold. In case of breaking VCMP High-Risk program, merchants must pay $100 per chargeback for the full 12 month period. they must also pay a $25,000 review fee after month 6.
"New standards might seem excessive at first, especially for high-risk merchants, but all they do is keep merchants on top of their game with fraud protection and risk management," says Pavel Gnatenko, head of risk department in Maxpay. "We're already providing our clients with recommendations on how to avoid the MATCH-list. Conveniently enough, they already have access to one of the most advanced anti-fraud prevention tool on the market as a part of our service coverage."
Commercial Director, Vasyl Mayor comments: "As well as Visa's VFMP and VCMP thresholds are tightened, stricter rules will be applied to VFMP Early Warning, VCMP Excessive and Visa Acquirer Monitoring Program threshold. I can see how is that a threat for high-risk merchants, that will find it more difficult to apply for an acquiring solution, so I advice look for PSP that will have expertise in Risk management, Anti-fraud systems in-house and a solid partner list among banks that are concentrated on Hight Risk verticals."
Bottom line is: merchants should aim for 0.9% in the ratios of fraud-dollar-to-sales-dollar and disputes-to-sales-transactions, across all Early Warning, Standard, and Excessive threshold categories. They can meet new requirements with improved risk management programs: from implementing 3-D secure to request anti-fraud coverage from their payment gateways.