Highlights from Money20/20 USA 2018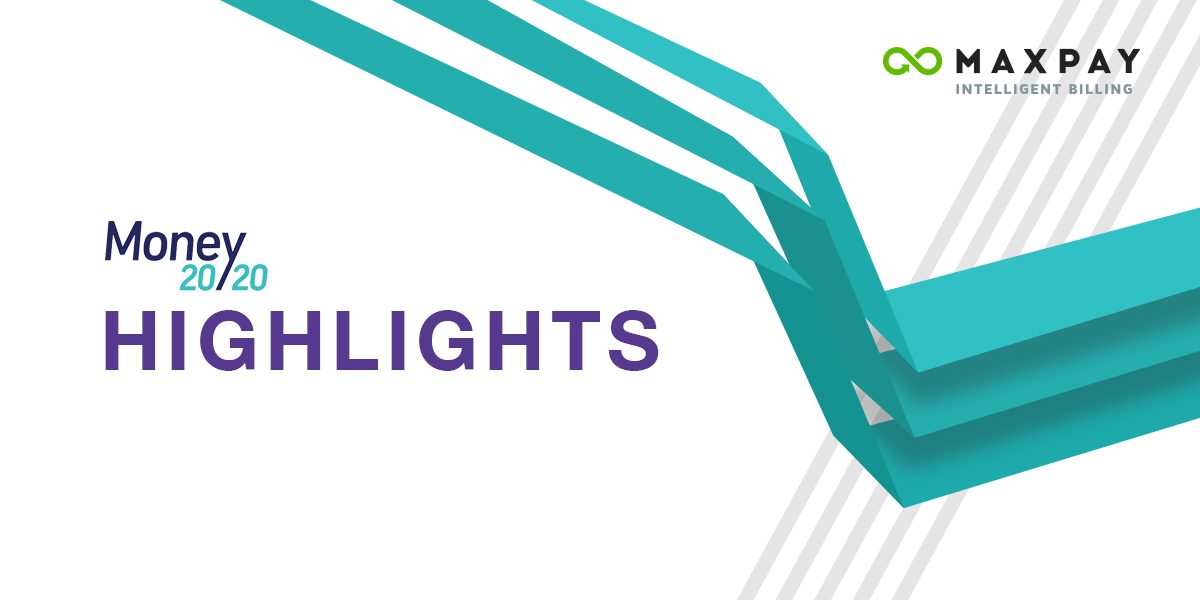 Opening a bank account without ever going to a physical branch, using a credit card without actually swiping anything, paying your friend back with a simple message or an SMS – all of the above and many more possibilities today are a reality that most of us simply take for granted. This is only natural, as every technically feasible and widely accepted service or product idea seems obvious in retrospect.
In reality, very few are able to predict the path of an innovation precisely and reliably, from someone's first thought towards a widely accepted tangible offering. The road to many good ideas almost always has to pass through a few ridiculous-seeming early notions. Therefore, keeping the mind open and refraining from judgment too early is an important part of the creative process.
Remembering this, the team from Maxpay had set off to Las Vegas in search of future fintech scenarios, even if right now their likelihood seems unlikely. It is practically impossible to distill the ideas of over 500 speakers delivered over more than 90 hours in the course of four October days in Las Vegas, but the Maxpay team members who had visited have shared a few highlights that caught their attention during the discussions at Money 20/20 USA 2018.
Fintech Highlight Themes
A great number of fintech topics were discussed, but the ones that interested us most aimed to answer the following questions:
What one thing should

change in fintech toda

y?

What will a

bank

be like

in 2030

?

What does a

better financial infrastructure

look like?
In short, we had left under an impression that the financial industry is already in flux with many business models being tested; a collection of single app-based services may replace what we now imagine as a bank; and that the financial infrastructure will be on one hand more distributed, but also more interoperable and combinable, offering more custom options to end users. To us, the following seven key areas where innovative solutions are accelerating emerged from a vast number of discussions.
AI and Machine Learning
It may be for the better, but the financial industry is still in the early exploratory stages of considering how artificial intelligence in general – and machine learning tools in particular – can help the industry solve complex challenges and offer more relevant, mass-customized service while taking care of the routine work. While the ethics and labor implications of using AI are still being discussed, the current real-life ML applications are most promising when fighting fraud and making sense out of consumers' often complicated digital histories. The biggest threat to banks is if they don't adopt digital innovations that machine (or deep learning) can enable and fail to realize the true value of AI in augmenting humans to deliver a lifelong perspective on a consumer.
Consumer banking
One key trend in consumer banking is the paramount importance of customer experience. Traditional banks that aim to stay competitive during the current wave of financial innovation are aiming to build tools that allow customers to make their own financial decisions digitally, maintain more control over them (for example, by adding the ability to turn cards on and off from an app, a task that still requires a phone call in a surprising number of cases.) Most banks don't do anything with the available data, so one thing that needs to change is for banks to start using the data to continue to offer more self-service options while personalizing product offerings based on data-based forecasting.
Business banking
The future of business banking may be glimpsed in the world of online small business lending, where fintech startups have been building technology platforms aimed at a consistently underserved part of the market for over a decade now. The next wave of innovation in products, services and delivery will now likely come from digital innovators experienced in advanced data analytics and financial technology, resulting in personalized offerings that integrate with other systems.
Blockchain and Crypto
The continuing problem of crypto is that nobody can still tell what exactly blockchain is and where it is going. Yet one thing is clear: the technology is at a stage where a baseline has been established and it has been proven that it is a tool that's usable at scale. Currently, the biggest promise is that blockchain can allow users to take control of their personal data, offering transparency without sacrificing security.
Commerce
If the previous years have seen an explosive growth in e-commerce, the industry is still growing at twice the rate of the offline commerce, so the trend is set to continue. Online as a channel has proven to succeed in making simple what can be a very complicated process (think Amazon's One-Click payment), so context-based suggestions by the likes of digital assistants like Alexa will continue to create better and more personal customer experiences. Here, the opportunity may lie in offering small businesses access to customers – in other words, whether a competitor to Amazon's service offering is a viable possibility.
Payments and Platforms
The "back office" of commerce is still, of course, the payments processing ecosystem. Remaining competitive today requires business owners to accept a greater variety of payments from mobile devices and wallets, home-based smart assistants and social media-based payments. Unfortunately, this isn't always easy nor it is affordable. The seemingly endless innovations in payment technology for the consumer have raised a logical question: when will someone think of offering innovative solutions to the merchants' problems? The B2B segment in commerce is ripe for disruption, with some merchant service providers finally paying attention. This last insight really reiterated our "merchant first" ethic at Maxpay – more about our approach can be seen at start.maxpay.com.
Our Takeaways
Ten years after the 2008 financial crisis the balance of power has shifted to the consumer, with a new generation of fintech platforms redefining financial services around the world. Those winning today succeed because they are able to serve B2C and B2B customers when and where they want to.
No one financial company will single-handedly bring about the new financial future: a series of beneficial partnerships with a variety of expertise areas will be needed to push the ecosystem forward. Even if Money20/20 at times felt immature and naive it helped us see the seeds of change and offered a vision of what financial technology companies need to become to succeed.
We have reconfirmed for ourselves that today Maxpay is on the right track, having built a full-fledged payment ecosystem inhouse, providing best-in-class financial services to merchants and customers, covering their daily business needs while the majority of other payment providers are focused on only a few features out of the whole list.