Maximising Content Revenue with Maxpay at Webmaster Access 2018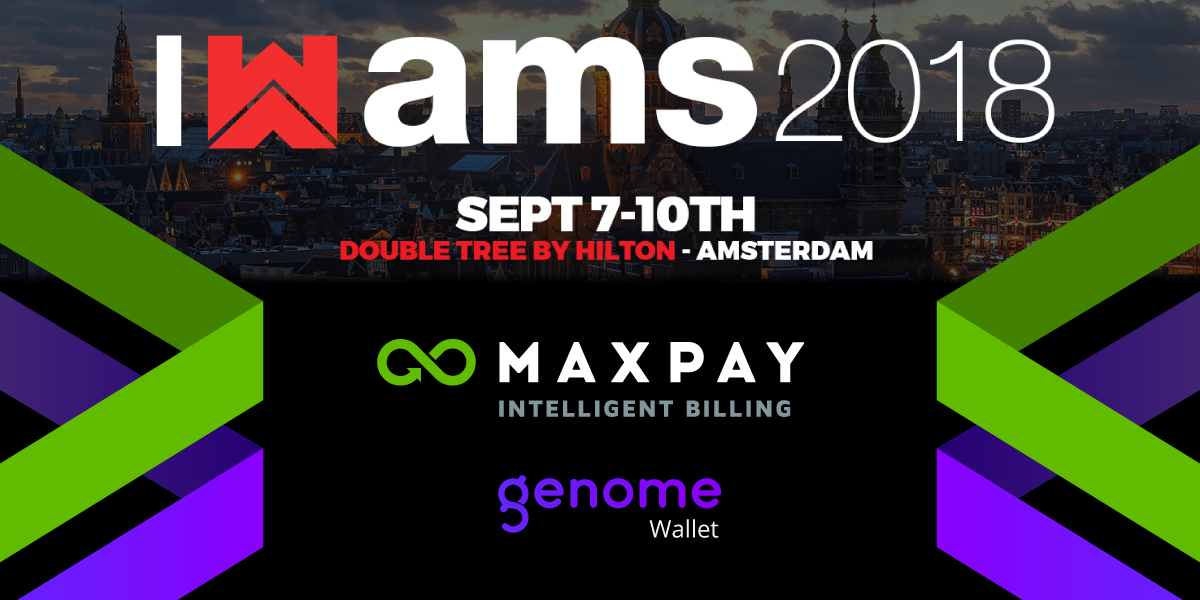 Maxpay's CEO and CCO to share online payment insights for merchants
Amsterdam, the Netherlands – September, 2018 – Maxpay, a global payment processing company, represented by C-level team members Artem Tymoshenko, CEO and Vasiliy Mayor, CCO, will be sharing latest insights relevant for the fast-changing industry business owners at Webmaster Access expo from September 7th to September 10th at the Amsterdam Double Tree.
The show is expecting over 1,000 industry professionals including website owners, webmasters, affiliates, traffic and marketing specialists, content providers and producers, mobile service providers, software solution companies, design services as well as billing and e-payment providers. Industry topics relevant to e-payments this year include concerns when dealing with cryptocurrencies and alternative digital currencies, billing regulatory challenges, regional billing differences, combatting credit card fraud and preventing identity theft.
"As an e-payment provider originally developed by e-merchants with e-merchants' best interest in mind, Maxpay has been addressing existing and emerging challenges well ahead of the competition," said Maxpay's CEO, Artem Tymoshenko. "At Webmaster Access, we hope to share the success cases of our current customers from the online entertainment industry and look forward to offering our expertise in e-payments area that help overcome many of today's most discussed issues around online payments."
"Content monetization from multiple merchant accounts and revenue streams across several online properties can grow into a daunting task for any business owner," added Vasiliy Mayor, Maypay's CCO. "Fortunately, we have been helping merchants simplify finance in a clear, transparent way all in one place, and I look forward to sharing details on keeping finance manageable even as business models grow ever more sophisticated."
Artem and Vasiliy will be happy to meet Webmaster Access attendees interested in solving e-payment challenges. To ensure our team members are available for a one-on-one discussion during the expo please email us at start@maxpay.com.
About Maxpay
Maxpay is a payment platform that helps online merchants process payments using sophisticated AI that minimizes fraud and lowers risks internationally. Developed by merchants with merchants' interest in mind, Maxpay's strengths are combining superb live customer service with big data machine learning analytics, resulting in an advanced AI tech solution that is reliable, secure, yet easy to set up and use no matter the business model complexity.