Maxpay goes to New Orleans for the biggest event in the subscription commerce industry — SubSummit 2019!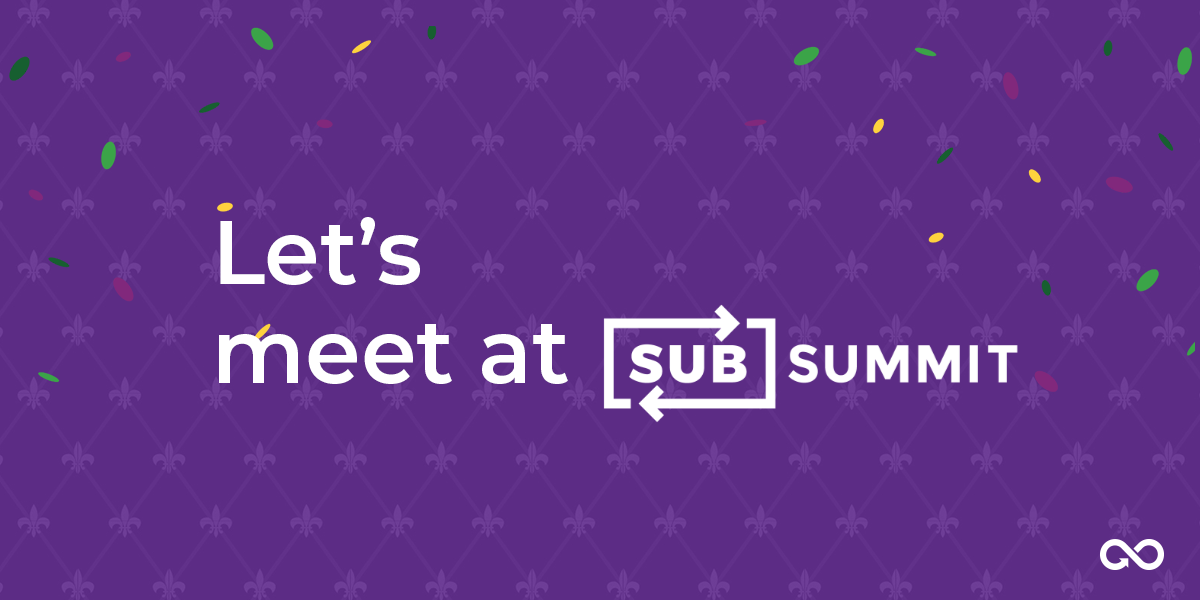 SubSummit will feature over 100 speakers, from rising stars to industry leaders with precious insights on best practices, marketing fails and business perspectives. This year is all about data & analytics, growth, marketing, and finance. Over a thousand attendees, from merchants to vendors, have a unique opportunity to witness the SubSummit Pitch Competition and check what new ideas some early-stage subscription businesses can bring to the table. The 4th annual conference will hold tracks and discussion sessions about challenges and opportunities in this rapidly growing industry of subscription services. Learn how consumers look for, discover, subscribe to and experience products.
Subscriptions becoming a new common way to buy products and services online. Recent research shows that 15% of US online shoppers have signed up for receiving product via subscriptions. Ranging from food to feminine products, clothes, and video games, subscription startups emerge fueled by venture-capital investments.
Churn rate is a common pain in subscription services, whose customers look for a high-end experience and quick to cancel if products lack quality and value for the price. Over one-third of consumers who sign up for the subscription cancel within the first 6 months, which make the merchant fall into high-risk category while applying for the acquiring solution.
"When it comes to the subscription industry, merchants are famous in high customer acquisition cost as well as churn rate. So it's important for a payment service provider like us to be on top of many things: keep their chargebacks low, tame their passion for free trials and extensive discounts, assist with any legal disputes. It's challenging, but we won't have it any other way.", said Artem Tymoshenko, Maxpay's CEO.
Keeping the merchants first, Maxpay is always looking for new ways to improve as a billing solution for subscription businesses. So during May 29-31, in Hilton New Orleans Riverside, Maxpay team will shake hands, exchange cards and listen closely to what our potential clients have to say.
Commercial Director of Maxpay, Vasyl Mayor, will also visit SubSummit and excited to meet speakers, attendees and media representatives to discuss business opportunities.
To ensure our team representatives are available for a briefing or one-on-one discussion during the SubSummit, please email: aleksandr.frolov@maxpay.com
About Maxpay:
Maxpay is a market-leading payment service provider that keeps merchants first. Built by online business owners for business owners to accelerate growth. Fully compliant with PCI DSS level 1 v3.2 with 5+ years of experience. Global teams provide local insights and online live support for merchants. With companies and partners from 49 jurisdictions, Maxpay provides full-service solutions for accepting card payments in more than 130 currencies with 32+ partner banks.