Maxpay Launches the Telegram Bot For the Merchants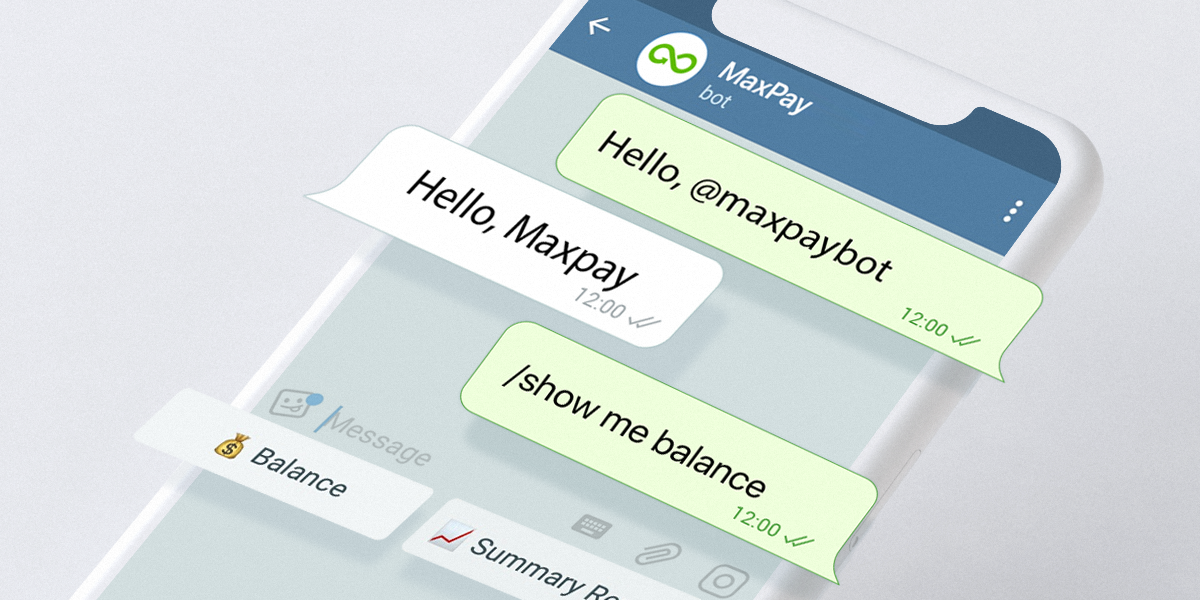 There has been a massive surge in the popularity of using instant messengers to provide online customer support. This is how chatbots became a hit in the fintech industry. Payment providers are already entering the space, offering more convenient ways for merchants to manage their accounts.
Maxpay Director of Product Alex Kulyk is certain that messengers and chatbots are more than just a fad. To him, chatbots are becoming an integral part of any marketing and customer satisfaction plan.
"There is a lot of interest in the FinTech community in using automated messengers to interact with customers," Alexey explained. "In such a dynamic environment, it is key to allow clients quick access to any information about your company and products, whether it is news, interest rates, new products, current balances, or financial results."
Due to these reasons Maxpay decided to develop its own service – the Maxpay TelegramBot.
Thanks to it all our merchants and partners in any part of the world now have instant access to all of the financial indicators with just their smartphone.
With Maxpay TelegramBot it is easy to get up-to-date information about your merchant balance status and the final report. In the very near future, we'll add the ability to see your conversion level, rates and a host of other information directly through TelegramBot using chat as an interface or by typing simple commands.
To learn more about Maxpay TelegramBot and install it on your phone visit our Support Center via the link.