The Maxpay Team wishes you Merry Christmas and a Happy New Year!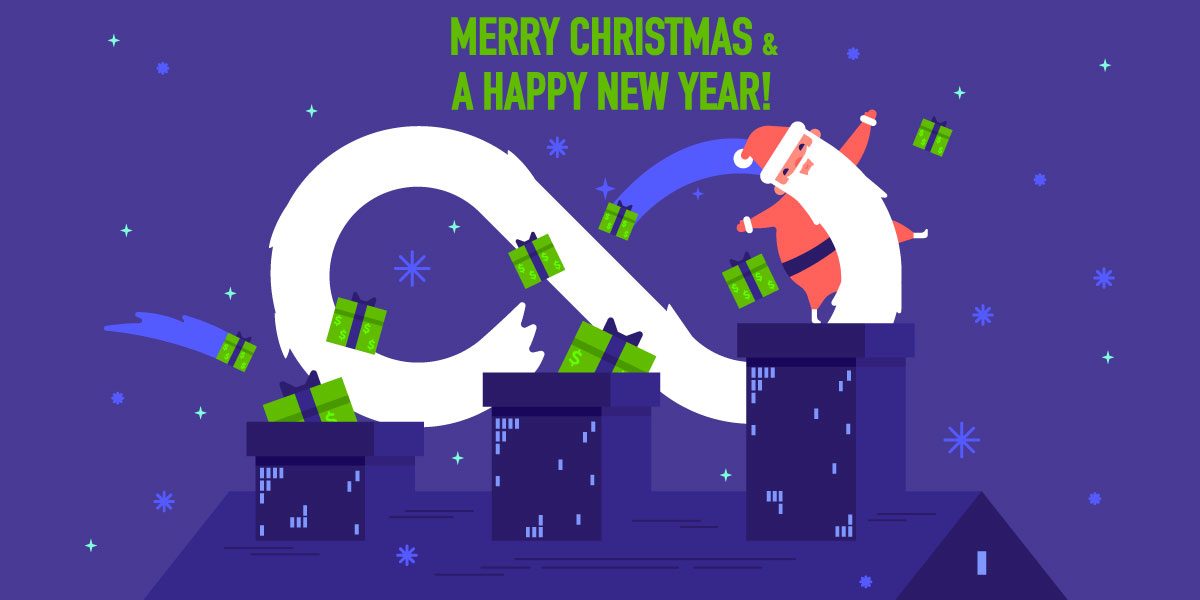 Another year has come to the end! We all are now in a festive mood: the New Year parties are planned, gifts are packed and waiting for the magic moment.  It's time to make new year resolution and drink Champagne!
Here at Maxpay we also are in the New Year's rush. But we can not start celebrating unless we wish you a Merry Christmas and a Happy New Year!
We would like to thank all of you for this incredible journey through 2017.
You are the best!
We wish your business growth and prosperity. Let the upcoming year bring success in all endeavors and true friends who will always be there at the right time!
Meanwhile Maxpay will continue to care about payments on your website! We set ambitious goals, so follow us in social networks, read our blog and newsletter to never miss a trick.
Cheers!
PS. Can't it always be this time of year?