Are you using the right merchant services provider?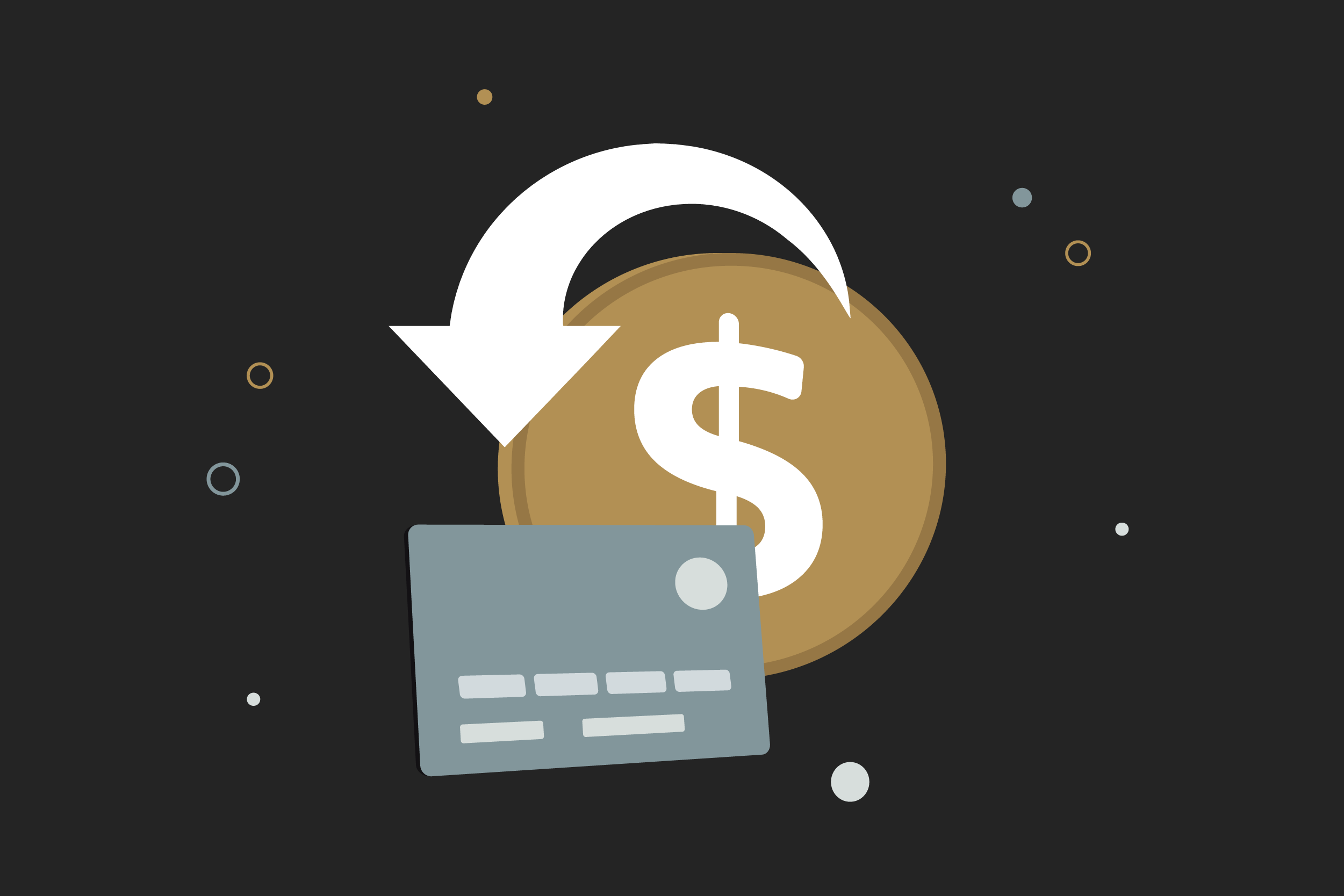 A merchant service provider is an essential package of tools for accepting payments online. Choosing the right provider influences each performed transaction, its fees and security, and a customer's comfort after all. This article is meant to be a guide in choosing the right merchant service provider according to the specific needs of the business.
Businesses that are new to using debit and credit cards might want a structured vision on accepting those payments. Meanwhile, businesses that already take debit and credit cards should conclude if they would like to keep up with the current setup or obtain a new kind of system.
But for having an understanding of the merchant service provider concept, we must first start with defining what are the merchant services and which needs do they cover.
What are merchant services
The business owner that sells goods or services is called a merchant. Merchant services relate to the capacity of accepting credit and debit cards as a payment method.
Generally, there are three fundamental elements in merchant services:
The merchant service provider or credit card processing firm. Which is a financial institution that brings a set of instruments for operating with offline and online electronic payments.
The merchant account. It is a bank account on the top of the business account, on which a merchant receives the money after the electronic transaction. To find out more about this account and its necessity we recommend reading the article "Why do you need a merchant account and what you need to know".  
The transaction processing equipment. This equipment includes hardware for accepting electronic payments in a physical store (POS-terminal etc.).
Merchant services can be simplified in their meaning to the package of hardware and software tools that allow a merchant to collect payments both in online stores and offline in retail. These services can include a point of sales system, debit and credit card payment processor, online form for card transactions, virtual terminal, electronic benefit transfer programs, and so on.
Decades ago before eCommerce spread all over the world, merchant services were exclusively an offline phenomenon. But the business has changed since. And today to exist fully on the market and potentially attract new customers, a merchant better is present online as well. If so there is a must to accept electronic payments via the internet.
To accept electronic transactions a merchant should have an agreement with one of the merchant service providers. Every service provider has its pros and cons, that is why the goal of the merchant is to find a suitable one.
3 types of merchant service providers
There are three main types of merchant service providers. Each enables a merchant to accept electronic transactions with a different level of technical and support assistance. There is absolutely no wrong option to follow, but still, a choice should be made carefully. Let's take a closer look at these three types.
Merchant account providers. First of all, a merchant account provider opens a merchant account for the business owner. As we have mentioned before, a merchant account is the only possible account for collecting electronic payments.
The merchant account provider can set up the credit card processing for both offline and online businesses, but normally will require much documentation and high fees. Also in the case of eCommerce, there is a need for technical tools like an online payment processor and payment gateway. Which are not always included in the agreement with a merchant account provider.
Payment service provider. Usually, payment service providers are a better option for an online business, especially for small and medium businesses. They might or might not offer an opening of a merchant account, but they are definitely simpler and often less costly to partner with.
A typical payment service provider has a built-in payment processor and payment gateway which shortens the time between the onboarding process and the first completed transaction. In addition payment service providers easily authorize credit and debit card transactions, together with digital wallets and mobile payments. So if the merchant misses just the payment processor for online business, this option is the one to go with.
Payment gateway services. Simply put, a payment gateway is a web-based technology that lets a business operate with credit and debit card payments online via a secure network. No matter which merchant service provider the merchant has chosen, a payment gateway is an essential technical step in the transaction flow.
Learn more about payment gateways in our article: "The top 10 most popular online payment gateways for your website, compared".
But having a payment gateway alone will not complete the full payment chain. For participating in the transaction flow, a merchant must firstly open a merchant account and only then search for a suitable payment gateway. Still, it can be a good solution for those who already have a merchant account and want to set up for online selling.
Checklist for the right merchant services provider
In order to select the range of profitable for processing credit cards merchant service providers, we advise you to check these key parameters. All the service providers can be compared by the technical part of the offer, client support, cost of the services, applied security measures, and reputation.
Define the business needs
It is good to begin with defining the business needs. In choosing the merchant services provider a business owner must decide if purchasing goods and services will be happening physically in retail, on online platforms, or in both ways.
When offline is involved it might make sense to contract with a merchant account provider in order to get proper hardware set up. Same if the business plans to operate with a significant amount of transactions on a daily basis. Yet, the high-risk business would benefit more from completing a deal with a reliable payment service provider, as merchant account providers may demand high fees and long-term agreement.
Hardware and software for the business
The need for the hardware card payment processor again depends on the business presence in offline stores. Software tools, on the other hand, are a must for every electronic payment. And it is especially relevant for eCommerce vendors.
Some merchant services providers include the full technical set for online transactions, such as global payment processors, payment gateway, along with the setting up aid and maintenance support. While there are also providers that offer just a part of these services, like payment gateway providers. Which can be perfectly fine for those merchants that just extend the business from offline to online.
Customer preferences
Accepting payments online must be efficient for the business and comfortable for the customer. To achieve the balance we recommend enabling as many suitable payment options as needed. Depending on the business type there can be accepted not only credit and debit card methods, but also electronic wallets like Google Pay and Apple Pay, and mobile payments.
Costs and fees
As nothing from the banking services comes for free, fees and costs are immanent parts of the electronic payment process. Charges generally differ depending on the size and type of the business. Big businesses with high amounts of transactions per day get lower charges from banks. But any high-risk business usually meets more costly services.
Dealing with one or another merchant services provider impacts fees as well. Payment service providers and payment gateways normally offer lower costs for merchants than merchant accounts providers.
Company reputation
Choosing any type of merchant services provider a business owner should verify the reputation of it. The best way is to rely on the provider's previous clients and partners, and on the articles in trustworthy financial publishing periodicals. Besides that pay attention to the business verticals the given provider works with, it can give a hint about the field of its expertise.
Support and security
Client support is something that every merchant services provider does. But not all of them offer full and personalized account maintenance. Some small businesses might not need it due to their trade simplicity, yet some merchants are engaged in highly complex business systems and would prefer to be supported entirely.
Regarding security, its top necessity is unquestionable. Our suggestion is to check if a merchant services provider has a fraud prevention system and if it monitors chargebacks. Both features avert businesses from profit loss and potential bad credit.
Maxpay advantages
Maxpay is a payment gateway service provider with a full package of technical tools for operating online transactions.
Maxpay has a built-in payment gateway and its own fraud prevention system Covery. The first one enables smooth on-site check-out, electronic and local wallet payments. The second one protects businesses from fraud, tracks chargebacks, and it also delivers statistics.
Besides that, at Maxpay our customer support uses a personalized approach to offer clients the features they require. To find out more about all the available benefits, contact the sales department.