Conquer the tourism business: create your airline ticket sales website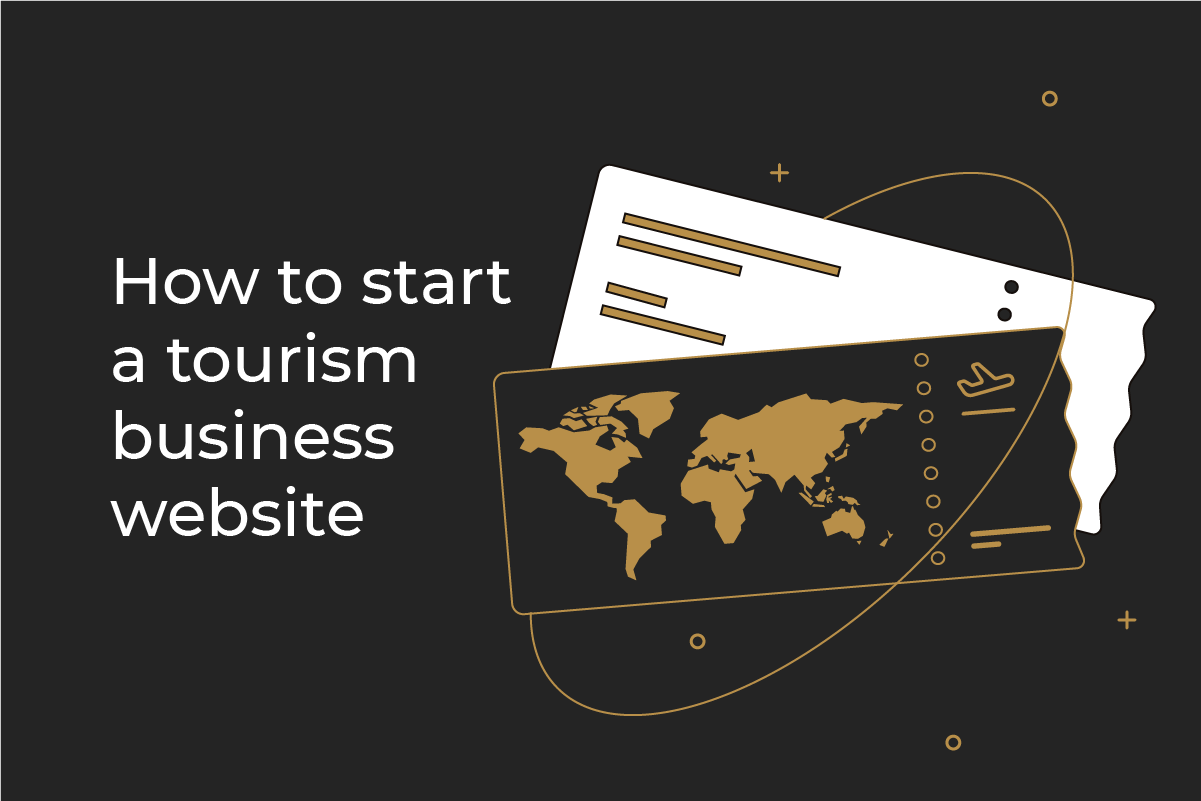 The tourism industry is very dynamic, bringing lots of joy to people who want to rest and have some fun times. Establishing such a company seems like a blast. But where do you start? We at Maxpay can give you some sound advice on that – from creating a website to opening a merchant account! Read on to find out how to enter the tourism business industry!
Tourism business: the basics
As the name suggests, these types of companies mainly provide services associated with traveling and tourism. Lately, the industry hasn't been doing so well due to lockdowns and subsequent travel bans around the world. Nonetheless, it strives for revival – a cautious and slow one, but at least on the domestic and regional levels.
It means that you, too, slowly but surely, can start dipping your toes into the tourism business sphere!
Setting up an airline ticket sales company: what to know
One of the main pieces of advice we can give you is to start your tourism business online. Long gone are the days when you are required to have physical branches and meet up with clients.
Modern technologies allow communicating with them via the means of the internet. Not to mention that many people are cautious of physical interaction and prefer ordering things online. So, developing an airline ticket sales website can be a good idea. Or, you can even sell tickets via the app – Maxpay's payment page will accommodate you either way!
But before doing so, decide upon the markets you will be covering: it can be Europe or the USA as a whole, or separate countries like the UK or Spain.
Here are some of the crucial things to have on the website:
A user-friendly design and comprehensive description of products and services you provide;
A clearly-established Terms of use and Privacy policy;
The SSL and 3D secure protocols for the security of payments – more on that here;
A refund policy;
The full list to communicate with you in case clients have questions or issues;
But keep in mind: to build a business in the field of selling air tickets, a website alone, even the best and most expensive, will not be enough. You need access to real-time flight schedules and the ability to purchase tickets for your customers.
To do this, you need to link the website to one of the GDS (aka Global Distribution Systems), which are used by airlines in your area. Get a contract with one of these.
Even giants in the airline ticket sales industry like Expedia or Orbitz operate through GDS and not directly through airlines.
Don't be under the illusion that you can scan airline schedules and try to make sales outside of GDS – your IP address will be banned in less than an hour.
The second key thing is the possibility of the sale itself – you need an acquiring bank or a payments solution that provides merchant accounts and other crucial services for your business. More on that – in the next section.
Merchant services for the tourism business
A merchant account is a must for any company that sells products and services online. Multiple payments solutions provide such a service, but you should look for certain features to help elevate your airline ticket sales company.
A wide selection of payment methods and currencies you can accept payments in, as you will likely deal with people from different countries;
An advanced anti-fraud and chargeback protection services, as sometimes tourism businesses fall victim to scammers;
The ability to start multiple merchant accounts if necessary – to lower the processing cost if you work with too many markets;
Reports and analytics – so you can look up how your airline ticket sales website is doing at any time;
A responsive team at your payments solution company. Things sometimes get complicated, and you want to make sure that your bank/PSP can help you resolve the issue.
We at Maxpay offer all these services and more! We are a payment gateway service provider with vast experience of working with the tourism business sphere.
Maxpay helps companies with multiple merchant account opening, allows accepting payments in 130+ currencies, and provides you with a personal account manager. For more information visit our website.
FAQ
How do I create an online travel booking website?
Do proper research. Find out if there's a demand for tourism businesses in your region. Then, start developing the website find a payment solution with versatile services. We've described the process in more detail earlier in the article.
How much does it cost to build an online travel agency?
According to estimates, the price of a good website with all the necessary features will start at $100 thousand: about $20 thousand will go to the website development itself, plus the connection and integration of GDS, CRM, financial management, and payment processing systems. Don't forget to add in the marketing costs as well, which can be quite hefty in the beginning.
How do I start my booking platform?
Again, assess the situation: are you ready for the financial risks, if there is a market for such a thing in your region, etc.
How can I start a tourism business?
Budget everything and gather a team of professionals to get your company running. Together, develop a website for airline ticket sales following our advice described in the article.