Ethoca Alerts services for your online business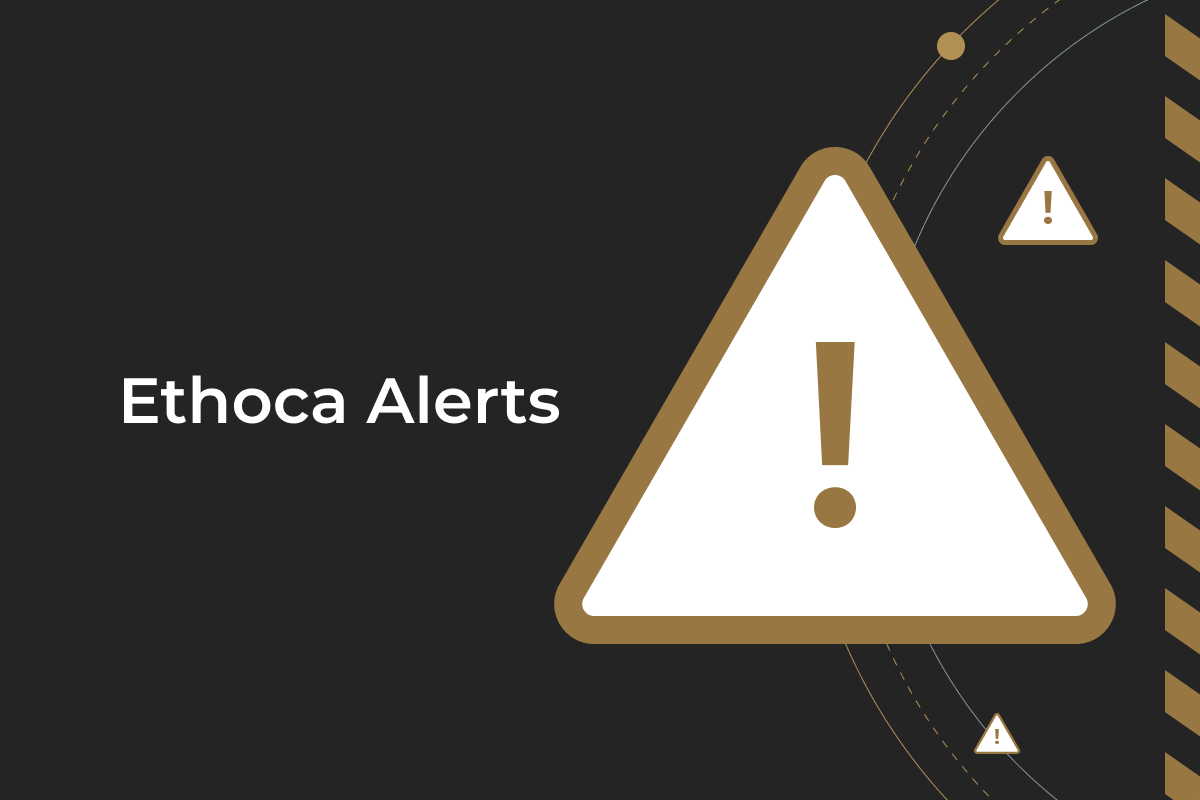 If you have an online business or any business for that matter, chargeback prevention is something that should be on your mind. Don't worry – Maxpay and Ethoca Alerts got you covered.
This time we explain how Ethoca Alerts services can help you with chargeback prevention and how to get this alert service for yourself.
What are Ethoca Alerts services?
Ethoca is a company that provides solutions for chargeback protection and fighting fraud. Ethoca Alerts is one such solution. The alert service notifies merchants (as in online businesses that accept payments, etc.) about chargebacks, which allows for avoiding them or issuing a refund instead.
How Ethoca Alerts services work
Ethoca Alerts is an excellent tool for chargeback prevention. Let's use an example to see how it deals with such issues:
Imagine there's an online business in Austria that sells expensive gaming computers. And somewhere in the United Kingdom, a scammer gets a hold of a person's credit card data and purchases said computer from the website. Not knowing about that, the merchant accepts said purchase and orders shipping. Some time passes, and the card owner realizes that they have been scammed. Thus, they call their bank to request a chargeback and return their money.
Here's where your chargeback protection strategy via Ethoca Alerts services comes into play:
The issuer bank contacts Ethoca about the fraudulent situation that occurred. It happens in near real-time.
Then, the Ethoca Alerts notify the merchant of what has happened. Thus, the business can now issue a refund instead of a chargeback and cancel the shipping of the computer.
Thus, the merchant didn't have to pay fees for chargeback, the situation didn't affect their chargeback ratio, and their merchandise wasn't shipped, saving them a hefty sum.
As a part of chargeback protection, the alert service notifies merchants of disputes, which allows them to react to the situation immediately, rather than getting a chargeback weeks later.
How do you get Ethoca Alerts services for chargeback prevention?
All you need is an online account for merchants at Maxpay! Start the account, and we will take care of all the rest! We provide services for merchants in Europe and the US, offering multiple services for chargeback protection, such as Rapid Dispute Resolution, VMPI, Covery anti-fraud platform tools, and more.
Need an online account? Contact our team right now.
FAQ
What is a chargeback alert?
It is an alert service that notifies merchants about clients that request a chargeback due to card-not-present fraud or other reasons. The alert services are chargeback protection tools; they usually inform the business within a day or so, allowing it to react to the issue as soon as possible. Thus, the merchant either can issue a refund instead of a chargeback, cancel delivery, if necessary, or in some cases, prove there are no substantial reasons for the chargeback to occur. Ethoca Alerts services are also a part of the alert services family.
Is Ethoca owned by Mastercard?
Yes, it is. The acquisition occurred in May of 2019. The companies combined and scaled their solutions and tools to increase their efforts in combating fraud and false declines to protect payment processing companies and card issuers.
How do chargebacks affect a business?
Chargebacks are unavoidable, and it's okay, as some customers genuinely need to return their funds due to scammers using their cards for personal gain. But too many chargebacks lead to significant revenue losses for retail, online businesses, etc. And if the merchant's chargeback rate crosses the threshold, their payment processing company can close their online account or raise the service fees. Using Ethoca Alert services or other chargeback prevention tools Maxpay offers can improve the situation significantly.