Chargeback prevention 101: what you get with Maxpay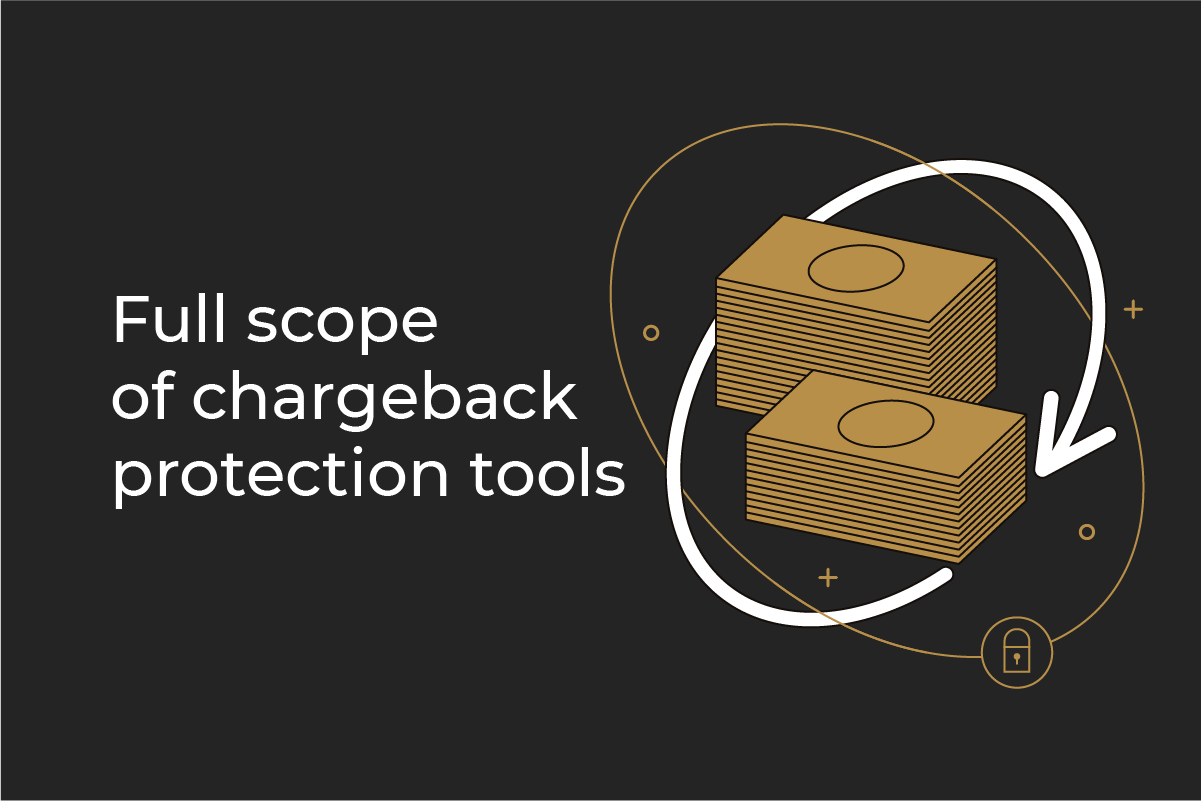 Payment gateway services are not the only thing Maxpay has going on about it. Our team understands: merchants need so much more than just the ability to accept payments. That is why we provide multiple chargeback prevention features and add new ones to the mix!
Some of you may have missed our latest updates, so we have gathered all the chargeback protection tools in one article! Enjoy, and don't hesitate to contact us for more information on how you can accept payments stress-free!
Automatic refunds with RDR
One of the newest additions to Maxpay! We are now using Verifi's Rapid Dispute Resolution (RDR), allowing merchants to refund disputes automatically. The businesses set all the rules – they decide the reasons for automatic refunds!
So, thanks to the RDR, you refund disputes, which allows avoiding harmful chargebacks altogether and keeping your chargeback ratio as low as possible. Our team helps each merchant to form the individual rules for an automatic refund based on what suits them most. We then send the request to Verifi – simple!
Also, while we are talking about minimizing losses, our experts recommend that you take notice of new rules Visa has implemented for transaction reattempts. If a merchant has exceeded the number of available reattempts, they will be charged. That is why our anti-fraud platform Covery has implemented tools that won't let you reattempt the transaction and save you from losing funds!
Manage chargebacks with VMPI
We recommend using the Visa Merchant Purchase Inquiry solution when it comes to friendly fraud-related chargebacks. VMPI allows notifying a company when a client is about to issue a chargeback against it.
It gives a merchant time to gather all the necessary information to prove that the transaction occurred and the merchandise has been received by the client, confirming the dispute was a part of friendly fraud or that a client forgot about the purchase.
VMPI also costs our clients only 14 euros per alert – twice cheaper than with some of our competitors.
Another milestone for Maxpay: we are GDPR compliant
Get notified with Ethoca Alerts
Another crucial instrument to manage chargebacks. All banks which are a part of Ethoca's global network get notified right away if a client wants their money back. Thanks to that, a merchant is able to issue a refund instead of a chargeback right away.
Moreover, if a company has sent something to a customer, and the card fraud has been confirmed, the business has time to cancel the delivery process and return the merchandise!
If you are interested in these and other services, we advise you to check out the special business plans. Most of them include chargeback prevention services topped with anti-fraud solutions!