Mobile payments in the Fintech industry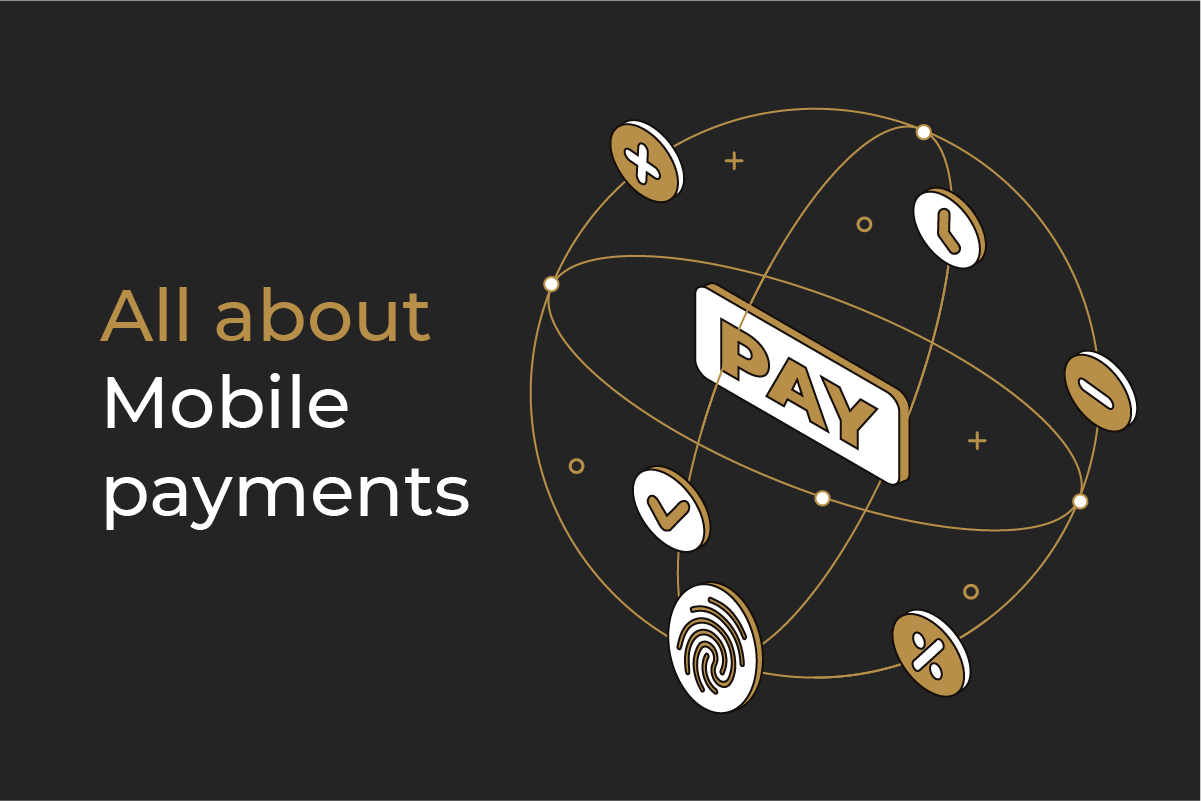 Slowly but steadily, the world community is shifting to more sophisticated, modern payment methods. Using "real" money is not so common anymore and can be even risky if you think about all the bacteria that live on it. In today's article, we are shedding the light on types of mobile payments – the quickest, well-protected category of transactions – and how the fintech industry has influenced them. 
What is mobile payment?
It's an e-payment that requires using one of the following portable gadgets: a smartphone, a smartwatch, or a tablet to buy something. On the merchant's side, if it's a physical store, a POS (Point of Sale) terminal is needed for transaction acceptance and processing. E-stores would need a PSP and payment gateway services for this. It means you can buy goods and services online from literally anywhere. One can purchase clothes or books made in the US from any country in Europe.
At first sight, phone payment services may seem to be quite a complicated technology. However, they are not so difficult to figure out in real life, and, what's more, most of us manage them daily. Let's now have a closer look at the transactions to understand the basics of how they occur.
Types of mobile payments
There are a few ways to make a mobile payment:
Bank cards
It's easy – you simply use a card of your choice in retail shops or during web surfing on an e-commerce website. In the first case, you should swipe up the card or input the information in the POS terminal. If there's a card reader, just hoover the card over the screen. With the help of NFC (Near-field communication technology), card details will be processed within seconds.
When making purchases on different websites, you will need to fill in card details yourself. This happens via a payment gateway service that encrypts the details so that a transaction can be completed.
Mobile wallets
The best-known examples are Google and Apple Pay, which are two major competitors. They both work similarly – you provide card details that are further encrypted in a special phone app. Thus, the data is then stored within it for users to make purchases. Now, one can use a smartphone with the app you need instead of using a bank card.
Digital wallets
These are also known as electronic wallets. This solution also allows storing data within a special online account. These can be card details or account details, which enables one to send both card-to-card transactions or even transfers digitally. One of the first digital wallets was PayPal. With most modern providers, they are available through the website or via a phone app.
With Maxpay merchant services, you can process and manage different types of mobile payments. We provide advanced chargeback protection for all our clients. Apply here online and start accepting payments on your website or through the app seamlessly!
How the Fintech industry makes mobile payments more secure
Safety issues are quite disturbing, especially if you're storing all your banking details in one electronic device. Nevertheless, financial technologies are improving with each year, if not faster, adding one more level of safety to transactions.
Let's briefly go through the most important points that guarantee safe mobile transactions:
All the data is stored and used in banking apps or eWallets is encrypted;
3D authorization is required for online purchases;
One needs a password or fingerprint to unlock both a smartphone and then a banking application;
You can block or freeze a card anytime by contacting the provider so that nobody can use it once your smartphone gets lost or stolen;
All in all, it gets very troublesome to pass all these levels of protection to use one's device to make a payment.
FAQ
How does mobile payment work?
Also known as mobile money transfer or mobile money, this technology involves utilizing portable electronic devices. Mobile payment is when you can make a purchase with the help of one of the gadgets, like a smartphone, a tablet, a smartwatch, etc. During this process, the funds are sent electronically to the business.
What are examples of mobile payments?
Whenever one uses a phone and Apple or Google Pay to pay for groceries in the supermarket or for the ticket in public transportation, they are performing a mobile payment. Another great example is wiring funds via mobile or eWallets.
What are the three types of mobile payments?
All mobile payment services can be divided into three major groups based on how they can be made:
With bank card (both online and in-store purchases)
With mobile wallet
With digital wallet
What is the purpose of mobile payment?
Such transaction is now possible thanks to the extensive development of the Fintech industry. First of all, mobile payments are much more secure compared to traditional cash payments. Secondly, these are much quicker and easier to make compared to regular transfers, for instance.