The basics of online payment processing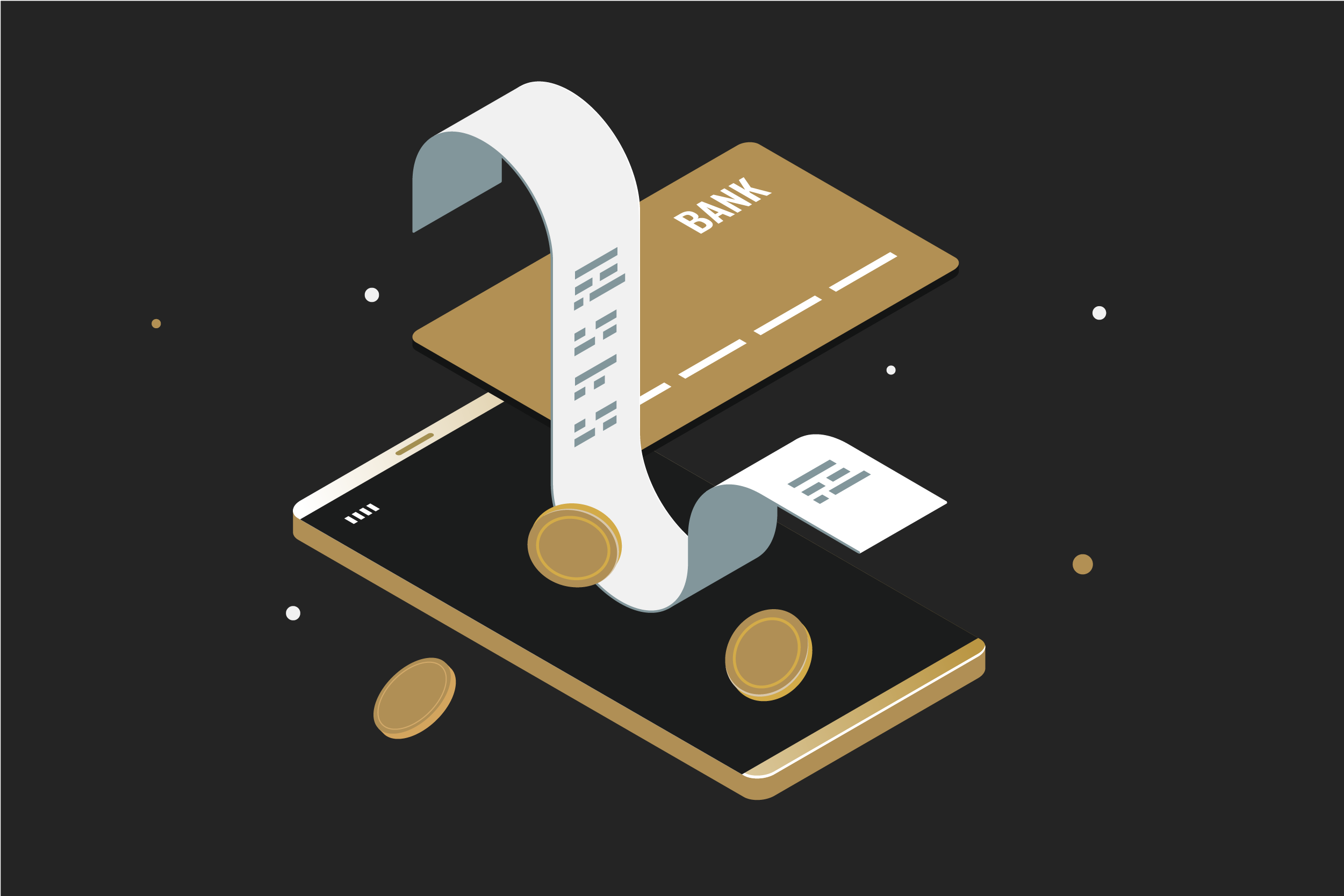 Since more and more customers prefer online shopping instead of a retail one, businesses drift towards it as well. But to successfully accept online transactions a merchant needs to imply online payment processing.
In this Maxpay article, we will explain in all details what is online payment processing, which components and thirds parties it includes, how it works, and for which types of business it fits the most.
What is an online payment processing
There are three basic types of payment. The first one is the oldest, and it is known as a payment-in-kind or a barter system. The second one refers to money in hand, thus the most common ones as cash and checks. The third type is electronic payments such as credit and debit card methods, electronic wallets, and online checking accounts.
Online payment processing operates in the field of electronic payments. It facilitates the exchange of money online, or purchasing goods and services on the internet. Basically, online payment processing is activated every time electronic payment processing is initiated.
To be able to accept payments online a merchant must be engaged in the system of online payment processing. Even though it might seem to be easy when it comes to card payment processing the procedure is quite complex. There is more in it than just a direct relation between a customer and a merchant. In the chain of eCommerce payment processing bank institutions, card associations, payment gateway, and payment processors are involved. We are about to clarify the role of each mentioned party.
Merchant account
Following the rules of the banking payments, the money from any electronic transaction can not be directly transferred into the business account. First, they are sent to a special merchant account, and only after can be redirected to a business account. Therefore a merchant account is essential for accepting online payments.
A merchant account can be issued by two institutions. The first one is an acquiring bank that can launch a merchant account for a retail and digital business. The second one is a payment provider service, which is the third-party payment processing service that acts on behalf of an acquiring bank and operates only online.
Acquiring bank
An acquiring bank is a financial institution that issues merchant accounts for merchants. Acquiring banks are responsible for completing the credit and debit card processing for businesses.
Payment gateway
A payment gateway is an online adaptation of a point-of-sale device. It creates a virtual link between a merchant's website and a payment processor, taking care of all technical aspects during each transaction. The payment gateway is also responsible for the final transfer of funds to a merchant account.
It is worth mentioning that the business might get a payment gateway merged with a merchant account in the case of using a payment service provider. This makes opening a merchant account simpler and keeps fees lower. To find out about benefits from a payment service provider, you can take a look at our article about merchant accounts.
Payment processor
A payment processor takes care of all the transaction flow. It checks the customer's card limits, credit card validity, security points, availability of funds. In a case of successful verification, the payment is going through, or otherwise, it is being declined on a reasonable basis.
Card association
Card association is a large network of issuing banks and acquiring banks, and it is in charge of processing payment cards of various brands. The most famous brands are Visa, MasterCard, and American Express.
Issuing bank
An issuing bank is the bank institution that provides consumers with payment cards branded by one of the card associations. Issuing banks allow consumers to participate in global payment processing, purchasing goods and services digitally, or performing transactions at retailers.
Each party plays its own role in the process, but the main goal remains the same: to make a transaction secure and valid. Now when it is clear regarding the role of each party in the online payment processing, we can move on to regard how actually the payment processing works.
How does online payment processing work
Completing a transaction usually takes a couple of seconds, and during the same time on the merchant's website a payment processing takes over. Step by step it flows the payment information between participant parties until the transaction is completed or declined.
It starts with the customer's purchase. When a person shares billing and shipping details and confirms an order, online payment processing activates.
The personal data encrypts and transfers to the payment gateway, and from there it flows to the payment processor.
The payment processor sends the information to an acquiring bank.
The acquiring bank contacts the card association of the particular payment.
Card association through the inner network addresses the issuing bank of the customer's card.
The issuing bank responds on the matter of a customer's identification, fund availability, purchase limitation, and security check.
The payment processor sends funds to the merchant account and informs a payment gateway about the status of the transaction.
The response takes the form of approval of the transaction or a denial. In a case of denial, its reason will be sent both to a merchant and to a customer.
The payment gateway sends the message to a merchant and a customer.
The merchant receives funds on the merchant account.
Who benefits from online payment processing
As a matter of fact, online payment processing would not differ much depending on the size of the business. Payment processing for small businesses, for medium and for big would lead to pretty much the same outcome. In other words, online payment processing allows a business to function online and benefit from a wider market. Thus the small business payment processing would be as useful as big business payment processing.
But in regards to a high-risk business and a low-risk business, there is a certain difference. We have mentioned before that a merchant account can be issued by an acquiring bank or by a payment provider service. For a high-risk business, it is more complicated to open a merchant account within an acquiring bank. But payment provider services are more flexible in accepting types of business despite its vertical.
Maxpay fully assists our clients in setting up a merchant account, selecting reliable acquiring banks, and implementing the payment gateway service for accepting payments online.
Regarding the eCommerce platforms, Maxpay offers services in OpenCart, WooCommerce, OXID, Drupal, PrestaShop, Magento, and Shopify payment processing. Besides that, our payment gateways are built-in the website of the merchant and our check-out pages perform on both desktop and mobile payment processing. To discover more services that we offer to our clients, contact the Maxpay sales department.