What is a payment gateway? 5 best payment gateways in 2022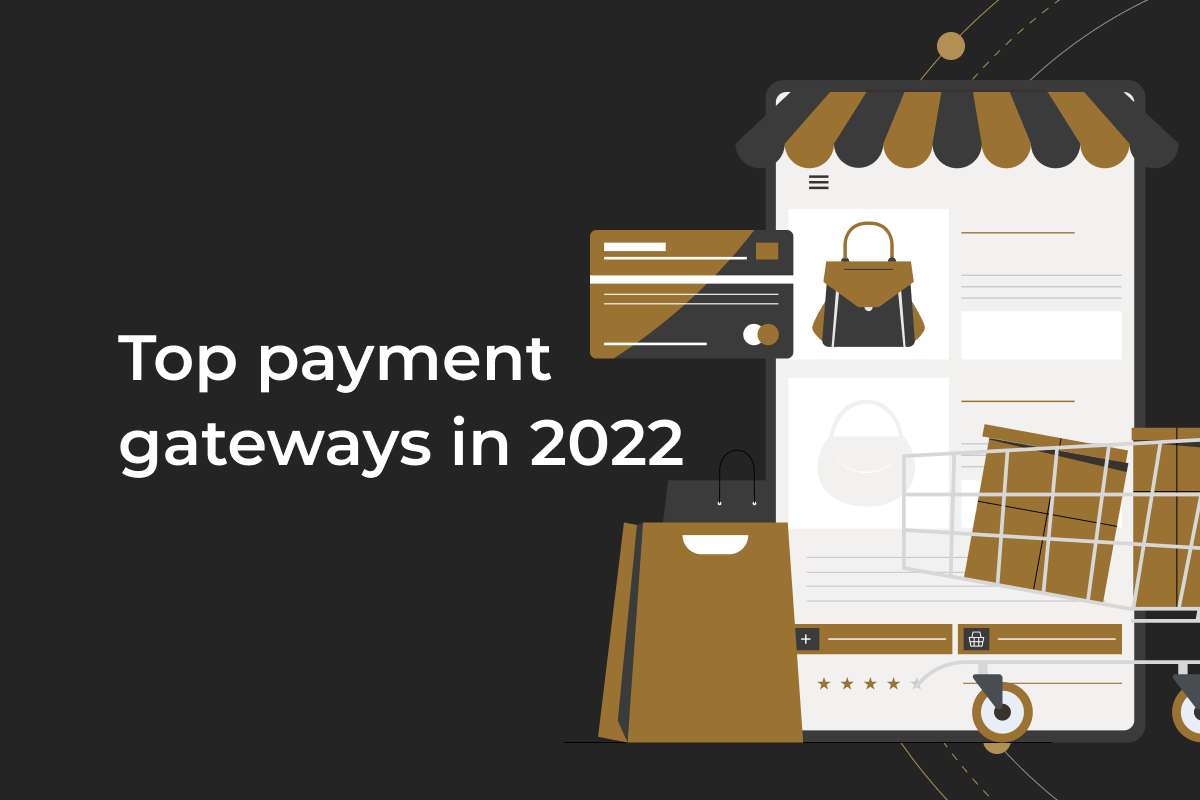 In the eCommerce age accepting payments via websites became the new normal. And to do so, a merchant needs a payment gateway. But what exactly is this technology, how does it work, and the most important question, which provider to choose? The answers are just below.
What is a payment gateway?
A payment gateway is a website technology that allows a merchant to accept purchases online. A payment gateway works only as a connection point between a web platform and a payment processor. A payment processor is responsible for the transaction flow and connection of all parties needed via banking networks.
Check our articles to learn more about how a payment gateway works for online stores and within the gambling industry.
How to compare payment gateway providers?
Currencies and countries. Countries and countries mean those physical locations in which an online business would be able to take payments and in which currencies online customers would be able to make purchases.
Payment methods. Payment methods refer to all the options like credit and debit cards, along with alternative ways like Apple Pay and Google Pay.
Payment location. Payment location is not about the physical place but about the transaction place: either it happens on the merchant's website, or a client is redirected to the provider's website to pay.
Recurring billing. Recurring billing is a payment that has a repetitive character with a single premier authorization of a client. Recurring payments are essential for subscription-based online businesses.
Compliances. Depending on the business location, there are various regulations to follow to process cardholder data. The needed compliances must be followed precisely.
5 best payment gateways in 2022
Maxpay
Maxpay is the payment gateway service provider that works within the EU, UK, and USA and supports all currencies, along with alternative payment methods. It provides alternative payment methods and recurring payments, being suitable for many plugins like WooCommerce. Maxpay allows on-site transactions, and it is fully compliant for all the clients in the supported countries. Besides that, a service assigns a personal manager to each business to follow the development from the beginning.
PayPal
PayPal is a famous provider. The gateway works in 203 countries and allows accepting payments in 26 currencies, along with alternative payments like PayPal, for instance. The service is fully compliant. Thus it redirects clients from a merchant's website to the PayPal payment page, and there is no recurrent payment option.
Stripe
Stripe operates in 40 countries and permits a merchant to accept 135 currencies. Alternative payment methods are included in the package. Stripe enables recurring payments and on-site transactions with its payment gateway. It is fully compliant. Still, the service does not offer personal managing support for its businesses.
Adyen
Ayden is another payment gateway provider that is fully secured. It operates in 27 countries with 150 currencies. Ayden allows recurring payments and on-site transactions. Also, there are various alternative payment methods an owner of a merchant account can benefit from. But same as the previous provider, Ayden does not offer personalized support.
Authorize.net
Authorize.net works with online and retail merchants in the USA, UK, Canada, and EU, including Spain and Australia. It permits the collection of payments via alternative methods and various currencies such as USD, CAD, CHF, DKK, EUR, GBP, NOK, PLN, SEK, USD, AUD, NZD, and USD. The online account holders can set up recurring payments and on-sit transactions with an online account. And at last, the service is compliant. Yet even though the provider works within the EU, it does not operate with all the state currencies.
FAQ
What is a payment gateway, and how does it work?
A payment gateway is a web-based technology that allows accepting payments online. It connects the website with an inner banking network to perform a transaction. The connection is happening via a payment processor.
What is a payment gateway in simple words?
It is a way to connect the selling website with banking networks to accept payments. The connection provider is a gateway, and the connection holder is a payment processor. Without a gateway, a customer would not be able to buy goods and services online.
What is the main function of the payment gateway?
To connect the website of a merchant with a payments processor. Then, a payment processor flows the transaction between inner banking networks. A gateway launches at the checkout page.