How to choose a payment gateway to make your business work better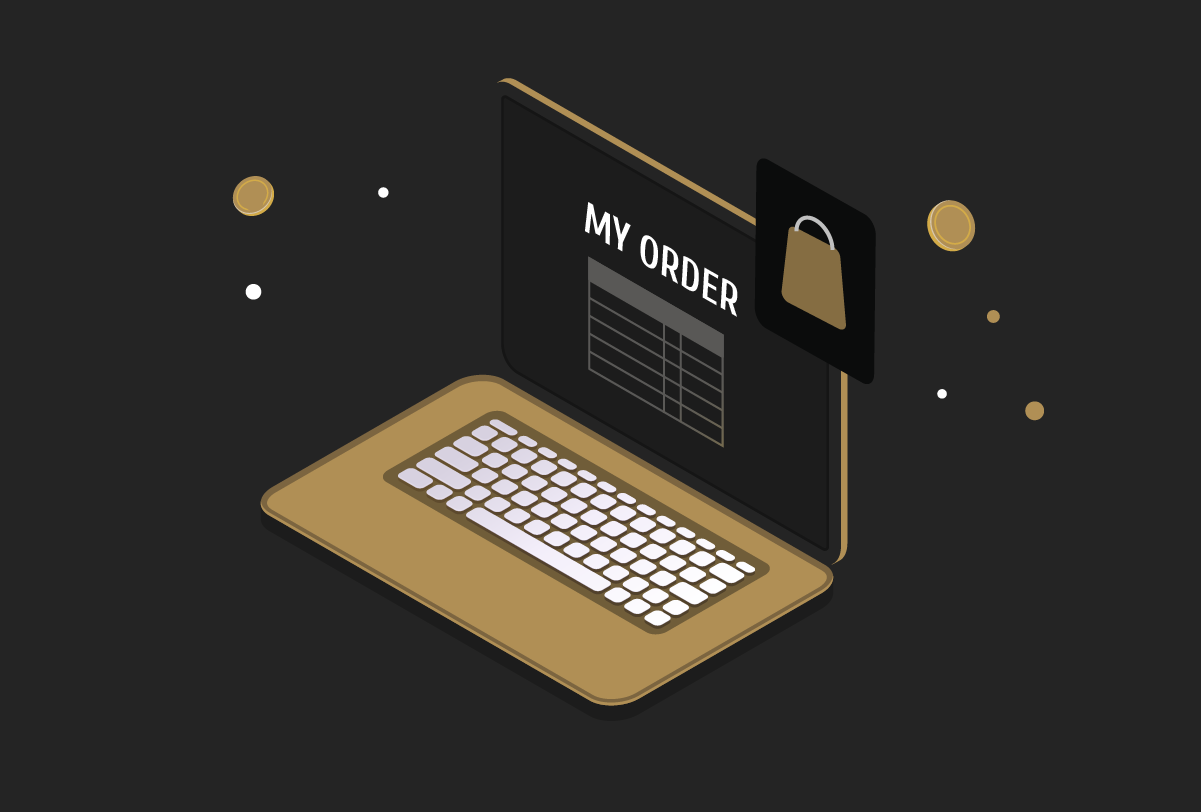 When dealing with payments from customers, merchants need to focus on some key objectives to grow their business. And setting up a reliable payment gateway is one of them.
And there's more! You see, some gateway providers not only supply you with a payment gateway but offer additional features that will make your banking and merchant experience more secure and easier, as Maxpay does! How can you achieve that? The Maxpay team is here to explain – keep on reading to find out more!
What is a payment gateway and why is it so important
A payment gateway is an essential tool for accepting debit and credit card payments online, as it is responsible for transferring the data from the merchants' websites to payment processors.
This is how it works: a client wants to buy something online, adds the item to the cart, and fills in his card details. A payment gateway collects this information, encrypts it to secure it, and passes it on to a payment processor.
It, in turn, sends the data to the acquiring bank, from where it gets to the card association and the issuing bank (the cardholder's bank). The latter either approves or declines the transaction. The information on the transaction status is then transferred back to the payment gateway, which notifies the merchant and the customer of it. All of the described actions take place within seconds.
You can find out more about the subsequent processes in our article: "The basics of online payment processing".
Thus, payment gateways are essential for electronic transactions. Gateway providers ensure a more secure environment for customers and merchants: encrypting the card information for the former, and verifying the information, examining the velocity patterns to protect merchants from fraud.
Now that you understand the basics about payment gateways, let's see how choosing the right tools can help grow your company.
How the right payment gateway can make a business work better
Now that you understand how a payment gateway functions, it is easier to explain how it can influence your company's business performance.
For one, a quality gateway provider allows the transactions between customers and merchants to become more seamless. This, in turn, helps support the company's positive reputation and grow the client base.
Another advantage is that payment gateways generally detect fraudulent payments. They do so with the help of double customer authentication as well as provide other tools for fraud prevention. And overall, they provide a more secure environment for transactions. It is crucial for your business: you want to keep the number of fraudulent transactions at a minimum to avoid revenue losses and chargebacks.
You can also diversify your international client base, as many gateway providers allow merchants to accept traditional (Mastercard, Visa, etc.) and alternative payment methods from around the world, in different currencies.
Many gateway providers also offer additional instruments for you to track your business performance.
Key features to look for when choosing a payment gateway
The right integration method
There are a couple of ways you can integrate a payment gateway to accept payments. Let's go through them to evaluate, which one will suit your business model the most:
The hosted payment gateway. This is a simple method on a technical side of things, as the payment gateway coexists with the website externally. It means that when a customer buys something off the merchant's website, they are redirected to the gateway provider's website to pay for the purchase. Merchants don't have to deal with maintaining the payment gateway and getting compliant with regulations. But, at the same time, not all customers enjoy being redirected to other websites when buying something online, and you don't have as much control over the gateway, as you sometimes might need. This solution is more common for small businesses.
The direct post method. This one is in the middle between the hosted gateway and the method we will talk about next. To put it simply, the direct post method allows merchants to customize the checkout page the way they want to. Thus, your customers shop exclusively on your website without being redirected to other sites. Merchants also don't need to store their customers' data: the transaction details are redirected to the payment gateway's website after a customer pushes the "buy" button. Unfortunately, these transaction types are not as secure and can be compromised.
The non-hosted method. This method entails that the transactions are handled entirely on your website, and you have even more power when it comes to gateway customization and overall payments control. The downside is that you will need to invest more money to maintain the work of such a payment gateway. Your company will also need to undergo the PCI DSS audit to be able to deal with the customers' data. But, on a positive note, this will make your website much more secure, and, in turn, will help you better protect your revenue.
24/7 Customer Support
It may not sound like a definitive factor when choosing a payment gateway (as well as a PSP/acquiring bank for that matter). But, in reality, having a quick-response, effective customer support team on your side is essential during emergencies.
Just imagine a situation: your clients try buying something from your website, but your payment form remains unresponsive. You don't want to lose any customers, so you need to act swiftly. What you don't want to do is write emails. That's when the ability to call the support team directly and at any time comes in handy!
Security
Make sure the gateway provider has what it takes to keep you and your customers' data and money safe. At the very least, payment gateways need to comply with the Payment Card Industry Data Security Standard. PCI DSS is a set of rules that any company/financial institution that processes, stores or transmits the cardholder data is required to abide by. Maxpay's team has extensively described the main things you need to consider in this article: "PCI DSS compliance frequently asked questions".
A payment gateway should offer merchants 3D Secure 2.0 protocol services (aka 3DS2). With it, customers need to pass a double authentication to ensure that they are the rightful cardholders. It helps to reduce fraudulent transactions a lot. Not sure how 3DS2 works? Check out this article.
When choosing a payment gateway, make sure it offers additional services for fraud protection and chargeback prevention. These features can significantly raise the chances for your company's subsequent growth.
Fees and charges
All services come with a price, and payment gateways are no exception. Usually, it comes down to at least three metrics: a setup fee, a fee per transaction, and a monthly fee. Considering that, you need to determine the volume and value of your transactions. It will allow you to estimate how much money you will be spending on the gateway provider's services monthly.
But, you'd better also keep in mind that the more features a gateway provider delivers, the higher charges you will need to pay. Keep in mind that cheap services are not always the best option.
Moreover, if your business falls under the high-risk category, you are more than likely to pay extra, as financial institutions, unfortunately, take greater risks working with you. You can find out why some companies are classified as high-risk and what you can do about it in this article.
Maxpay's advantages
Maxpay is a payment gateway service provider that offers companies multiple services they might require on the journeys to growing their businesses.
For one, our team helps companies with multiple merchant accounts opening, so that you can accept payments on your website. Our merchant portal has many tools for grooving your conversion, reports and analytics tools, as well as a customer management section, and more!
Our API is easy to integrate, with host-to-host, hosted payment pages, payout, and more APIs available!
Maxpay payment gateway offers 140 payment methods for you to accept payments from around the world!
Moreover, Maxpay is PCI DSS compliant and enhances customers' security with 3D Secure. Covery anti-fraud platform protects merchants from fraud and helps them manage risks. Companies can also prevent chargebacks with VMPI and Ethoca Alerts.