Stripe alternatives in 2022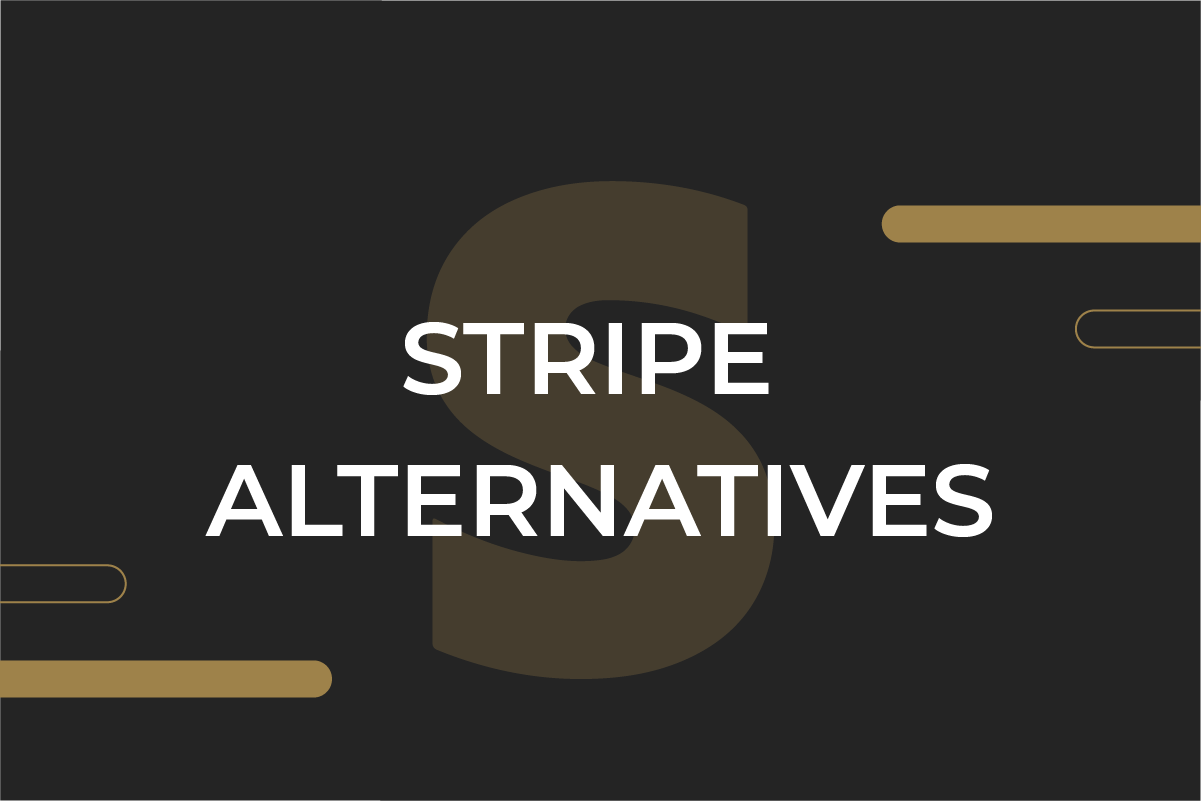 If you have been following the general Fintech/ finance industry scene, you have probably heard of Stripe. Stripe is a popular technology company that provides payment processing services, as well as many other tools and applications for merchants. All in all, it is a desirable solution for many businesses.
But, is it the right one for you? Many Fintechs and PSPs emerge each year, offering new and exciting services. That's why today we take a look at Stripe alternatives and how you can benefit from them.
Are Stripe competitors really better than Stripe?
It is truly hard to determine whether or not one payment solution is better than the other one, as they provide contrasting features, have varying fees, and work with different types of companies. And the best solution for you will be the one that perfectly matches all your demands.
For instance, you can find a payment service provider with a better pricing plan, more tools for fraud prevention, or the one that covers your country, unlike Stripe.
Besides, even just taking a look at what your payment solution's competitors offer may be refreshing, if you want to follow the latest trends in the finance sphere.
Stripe alternatives
Let's take a look at five companies that can make you switch from using Stripe:
Maxpay
Maxpay is a payment gateway service provider that helps companies with attaining three significant services for merchants: a payment gateway, a merchant account, and an anti-fraud solution. Not only that, but we also supply additional features businesses need.
You can start a merchant account, or apply for multiple accounts if necessary. Accept payments frictionlessly – let your customers pay with cards or 140 alternative payment methods.
Run all your accounts and manage funds from a merchant portal, which contains all the tools for tracking business operations. You can access all the necessary merchant metrics, reports and analytics, payouts, balance, and customers' management panel.
We have created special free plugins for users of Shopify, WooCommerce, Drupal, OXID, PrestaShop, and other platforms so that they can use our merchant accounts seamlessly.
Maxpay also helps companies with opening a legal entity in the EU. We provide the following incorporation services: company incorporation, fiduciary, accounting, and audit services, an opening of a settlement account, VAT registration, and more. Learn more about it in this blog post.
Maxpay's experts have developed our very own anti-fraud platform Covery, which allows companies to up their risk management game significantly. Covery checks all the SEPA, SWIFT, and other payments, as well as makes checkups on payouts and refunds. It allows restricting payments from the lists of countries, card brands, specific BINs that you set. Merchants also get to use a collaborative reputation network Trustchain, which contains over 300 million reputation records.
Not only that, but Maxpay provides additional solutions for chargeback prevention. Businesses can use the Visa Merchant Purchase Inquiry (VMPI) solution and pay only 14 euros per alert to avoid chargebacks. And with Ethoca Alerts merchants are quickly notified of confirmed transaction fraud, so they can cancel the shipping and refund customers, instead of dealing with chargebacks. 
Our team also assists companies with other things: we check if the merchant's website and documents completely comply with all the requirements before sending them to the acquirer.
Maxpay's pricing starts from just 2,9% + 0,25 euro per transaction, you can contact us for more information.
Square
Square is a digital payments company that is in many ways similar to Stripe, as it provides multiple services for companies as well.
One of the best things about Square is that it suits both e-commerce and retail businesses, which is not usually the case for online payment providers. So, not only you can use Square's tools to build an e-store website, but also buy the point-of-sale software you need, like with Stripe.
Not to mention there are a lot of other features clients will find useful like invoices, checking, savings, loans, etc. As for pricing, you will need to pay 2,9% + $0,3 (approx. 0,25 euro) per every e-commerce transaction, and 3,5% + $0,15 (approx. 0,13 euro) per card-not-present transactions.
There are a couple of drawbacks to Square, though. For instance, you can only accept payments via the Square app in the UK, US, Canada, Australia, Japan, and the Republic of Ireland. Also, not all companies will be able to use the services: the fees are high for big businesses, and features aren't suitable for high-risk industries.
Adyen
Adyen is a payments platform that also offers businesses merchant accounts. Not only that, but it allows card processing, as well as offers point-of-sale systems to retailers. Lots of big companies such as eBay, L'Oréal, and Spotify rely on Adyen's services.
With this Stripe stand-in, you can accept card, wallet, and alternative types of payment methods, including the local ones of the Americas, Europe, Middle East, and APAC regions.
The pricing per transaction differs a lot. For instance, for the European merchants, Mastercard and Visa transactions will cost 0,10 euro + Interchange++ (more about how the Interchange++ works in this article). There are also no setup fees, which is a big plus!
But companies may face issues with some of Adyen's rules. If a merchant's chargeback level exceeds 0,5% of all transactions, it may lead to fines and account suspension. Meaning that high-risk businesses are unlikely to find Adyen's services suitable.
PayPal
This online financial service is widely known among customers. And for a good reason – it has tons of experience and operates in most countries around the world!
This Stripe alternative offers both e-commerce and POS solutions for small and medium-sized companies to collect payments, as well as donations. It supports 25 currencies.
Prices for services differ a lot, and recently PayPal raised some of the merchant fees for the US businesses. It is now 2,59% + $0,49 (approx. 0,40 euro) per credit/debit card transaction (no chargeback protection).
In addition to somewhat high charges for some features, not all clients are satisfied with customer service when it comes to phone communication. PayPal can also freeze your account if it detects suspicious actions – but they are not always confirmed and you can access your account for this period.
Helcim
Yet another payments company to rival Stripe. Helcim is ready to provide the necessary tools for both online stores and in-person retailer payments to accept international payments. It also offers a virtual terminal and flexible invoicing transactions.
The pricing is comprehensive, and the company offers volume-based processing discounts. If your processing volume doesn't cross the $25 thousands per month, you will need to pay 0.50% + 25 cents (approx. 0,20 euro) for electronic and 0.30% + 8 cents (approx. 0,068 euro) for in-person transactions.
Unfortunately, Helcim works with not that many industries, mainly the low-risk e-commerce ones. If you own a high-risk business, you better look into other Stripe alternatives. Some users also find Helcim's interface, design confusing.
3 things to look for in a Stripe alternative
There are a lot more options than we have listed as Stripe alternatives. It all comes down to a combination of what a company offers and which features you, as a merchant, require. Here are three of the most common criteria:
The services. Stripe offers a lot of products for businesses that accept payments online and in-person (via the POS terminal). At first glance, it seems that it would be ideal for the competitors to provide the same features as Stripe, or even more than that. But it is more about the quality of services, as well as the specific instruments you need. For instance, you might only need a merchant account or a payment gateway, so why not try a company that caters specifically to these needs? Chances are the company will have more dedicated customer support and invest more time and resources in developing one technology, perfecting it constantly.
By the way, if you are looking exclusively for a payment gateway, we have compared 10 of the most popular ones in this article.
Security. No matter how many features a payment solution offers, if it is not secure enough, your finances are at significant risk. Make sure the payment provider is PCI DSS compliant and has features that prevent fraudulent transactions as Maxpay and Stripe do.
Pricing. Last but not least, the fees you will need to pay can also be a deal-breaker. Compare charges and choose the most optimal variant.
Which Stripe alternative is right for your business?
It depends on the reason(s) you have chosen Stripe in the first place. If it is about pricing and your company is low-risk, you can find a lower-fee solution.
One of Stripe's stronger sides is that the company offers many features and easy-to-use APIs. But don't forget, there are other one-stop-shop alternatives on the market that create products catering to specific industries.
Speaking of industries, if you qualify as a high-risk business, chances are you won't be able to use Stripe's products at all. More on the topic in this article: "How does a high-risk credit card processing work?".
Stripe's Radar is a great instrument when it comes to preventing fraud and fighting unjust disputes. When looking for Stripe alternatives, make sure they cover the security basis as well, or even better.
Maxpay's advantages
As we have mentioned before, Maxpay encompasses all the basic things a business may require for payment processing and more!
Let's go over it once again:
You can apply for a merchant account online – our team will help you out with regulations' compliance and advice you on the website;
Once you've got the account – accept payments from customers that use major cards, as well as 140 alternative payment methods thanks to our payment gateway;
It is easy to start multiple merchant accounts and run them all from one portal – track your revenue, data on customers, transactions, reports, etc!
If you use Shopify, PrestaShop, OXID, or other e-commerce platforms, you can process payments via Maxpay as well – just download and install a free plugin!
Maxpay is PCI DSS compliant. Our clients are protected with anti-fraud services of Covery. They can also request chargeback prevention tools to keep the revenue safe.
Conclusion
At the end of the day, there are a plethora of options when it comes to companies that are similar to Stripe – each provides unique products in a way, as they differ in price, functionality, and security levels.
Thus, when looking for a Stripe alternative, we advise you to do extensive research on all the candidates and choose the one that suits your business model the most.