Advantages of an international merchant account for an online gambling company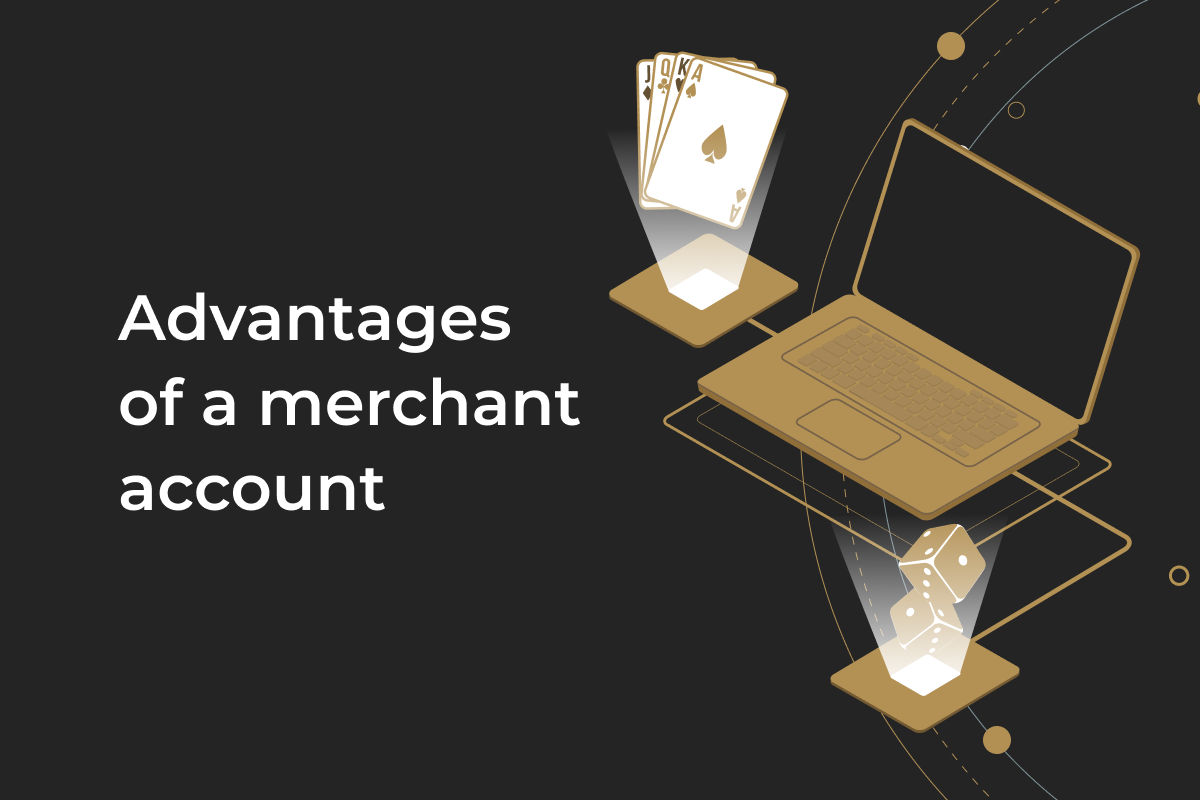 A business needs to set up its production environment to ensure good functioning. And an international merchant account is crucial for betting and gambling businesses. In this Maxpay article, we will talk about these accounts and their particular benefits.
What is an international merchant account?
An international merchant account permits you to receive payments made by credit and debit cards and with other payment methods. It is the only account that permits ePayments acceptance, and it is basically its main function, as you can't perform payments or transfers with this account. The only action that can be done is the transfer of collected money to the business account of the very same owner.
Advantages of an international merchant account
Receiving card payments on websites. Today this option is essential to reach targeted clients, especially in casino industries.
Using merchant analytics. Analytics enables the monitoring of payments and performance and improves the business.
Accessing other services. There are other services to benefit from, such as fraud protection and chargeback alerts.
Being legal. A merchant account is the only legitimate way to receive online payments. Also, account providers must be compliant with global regulations.
How to open an international merchant account for gambling online business?
We recommend finding a reliable provider. To see an example of such, check out Maxpay. It provides accounts and implements payment systems onto websites with an acceptance of international currencies and alternative payment methods.
Maxpay offers a wide range of merchant services such as an AI-based fraud prevention system, chargeback alerts, set up of major compliances, and multiple merchant IDs. It also assigns a personal manager to each client that will follow the partnership from the beginning.
FAQ
Why is it important to set up a merchant account?
Because it is the only account that permits receiving electronic payments. No other bank account permits that. So if you want to accept card payments, you must have it.
What are the advantages to the merchant establishments?
The main advantage is that you'll be able to accept card payments on the website. Besides that, you'll get access to other services. Check this article to find out more.
What is the difference between a merchant and a business account?
A business account just enables you to manage funds better. A merchant account's goal is to collect electronic payments. Which later can be transferred to a business one.
Is a merchant account mandatory?
If you want to accept electronic payments, yes. This is the only way to do it right, in accordance with main compliances and in tandem with other supportive services such as fraud protection and chargeback alerts. Notice that it is especially helpful in high-risk casino businesses.
Which is the best merchant account?
We recommend Maxpay. Maxpay provides accounts and other services. It implements payments systems on online business websites and partners with clients in the USA, UK, and EU, including Finland and Denmark.
What do you mean by merchant account?
It is a special account that can collect electronic payments. No other one else can do it. It is issued for online businesses to get payments via eCommerce websites and retailers to get car payments in stores.
Do you need an LLC for a merchant account?
It is not mandatory, but it can be requested by an account issuer. Depending on the country of registration and location you want to operate in, submitted documentation can vary. Here we describe which files you need to apply.