How to get a merchant account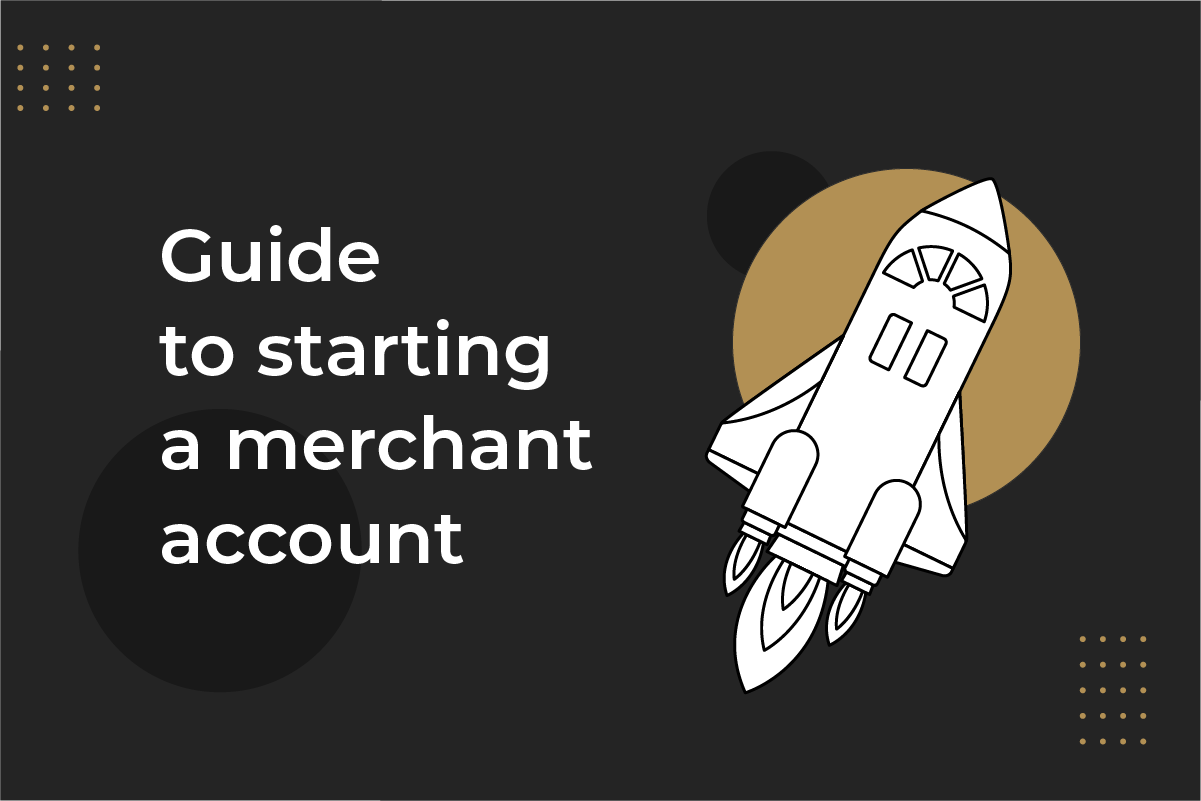 A merchant account is a banking phenomenon that exists for collecting electronic transactions. Thus no business in the world can accept card payments without it. Today we at Maxpay will talk about what a merchant account is, how to set it up, who can do it, and what's the application procedure.
What is a merchant account?
A merchant account is a type of bank account that allows a business owner to collect electronic payments. When we talk about electronic payments, we include both card purchases via terminal in physical stores and online transactions during online shopping. For each payment that requires a credit or debit card along with alternative payment methods such as Google Pay, Apple Pay, electronic wallets, local wallets, and others, a merchant account is needed.
The nature of a merchant account in the financial world is not that complicated. Basically, it is an agreement between a business owner, which is a merchant, and an acquiring bank, which is a bank institution that deals with the processing of credit and debit card payments on behalf of a merchant. Thanks to the agreement, a merchant can accept electronic cards and alternative electronic payments for their business, both in retail and online.
How does a credit and debit card merchant account work?
To set up a merchant account, a business owner must already have a business account. Two of them equally needed to accept card payments. Below we will explain how to create a merchant account, right now, let's focus on how it works.
When a transaction happens, it is not the money that starts to move first, but data. The personal payment data of a customer gets encrypted and transmitted to an acquiring bank. An acquiring bank sends it to a particular card association such as Visa, Mastercard, etc. Then the card association communicates with the issuing bank, the bank of the customer. An issuing bank at first checks the identity and fund availability, and only then authorizes the money flow from a customer's account. At last, money is transferred to a merchant account.
But being on a merchant account money can not be spent, can not be transferred to any other financial space, but the business account of the very same merchant. As we see, a merchant account is a kind of a buffer between a business account, and a customer's wallet, moderated strongly by an acquiring bank and inner banking networks.
We recently had an article about online payment processing: "The basics of online payment processing". A good read for those who want to understand each step of electronic transaction.
Can I collect card payments and online payments without a merchant account?
The answer is very short and very clear: no. It is not possible to perform terminal payments and accept online purchases without a merchant account. And there is no other way. Why is it so? A merchant account is a special banking entity that was created specifically for card transactions. Card payments, in general, contain sensitive private data of the customer, a merchant account governed by an acquiring bank facilitates the payment, controls its flow, secures private data, and protects both sides from fraud.
Which financial institutions can issue a merchant account?
The financial institution that can open a merchant account is called a merchant account provider. And basically, there are three types of institutions that can do it: an acquiring bank, payment service provider, payment gateway service provider.
We have explained a bit about what an acquiring bank is. Actually, this is the only financial institution that is allowed to issue merchant accounts. In the next paragraphs, you'll find out how the mechanism works for the other two institutions.
So, an acquiring bank does issue merchant accounts and offers other merchant services. Merchant services usually include all the hardware and software supplementary to obtain a full instrument pack for accepting payments online and in retail. By the way, this is only an acquiring bank that covers both sides, the other two institutions deal with e-Commerce exclusively. So any business that wants to accept cards in a physical store must partner with an acquiring bank solely.
Acquiring banks are best for big established businesses with multi-branches. Usually, the application process goes like that: you need to fill in extensive documentation, the long-lasting contracts, and pay quite high processing and maintenance fees.
A payment service provider does all that an acquiring bank does, but only online. It can open a merchant account, set up the payment process, and it offers a range of merchant services. But how to get a merchant account with a payment service provider? Actually, it can be easier than with an acquiring bank. A payment service provider is authorized to issue merchant accounts on behalf of acquiring banks. So the deal is legal as it should be, and the merchant does not get involved in complicated issuing processes, long-term contracting, and high monthly fees. A payment service provider is an ideal option for online businesses, any size, and any risk level. Usually, PSPs provide an easy onboarding process, good human-like communication, and a simple charge structure. But again, only for online merchants.
The last institution is a payment gateway service provider, which offers a setting up of a payment gateway for facilitating a transaction process on a website. But it rarely does offer other merchant services, such as providing an account. When it does, same as any PSP it is on behalf of an acquiring bank, and strictly for online businesses. It is better to partner with a payment gateway for its main service, but sometimes it can propose a better agreement than a PSP. Here is a table with some of the most needed and requested merchant services divided by their need and suitability between eCommerce and retail businesses.
For even more information, we advise checking out the article on the differences between a payment gateway, a PSP, and a merchant account.
| | | |
| --- | --- | --- |
| Merchant service | online | retail |
| Merchant account -a special account to accept card payments | ✓ | ✓ |
| Payment processor -a virtual transactor that performs a money flow between the banking networks | ✓ | ✓ |
| Point of sale terminal – a hardware device to perform card payments | – | ✓ |
| Payment gateway -a web tool to facilitate connection between a website and a payment processor | ✓ | – |
| Chargeback prevention -a software that notifies a merchant of chargebacks | ✓ | ✓ |
| Fraud prevention -a software that protects a merchant from fraudulent actions | ✓ | ✓ |
How to get a merchant account
Before applying for a merchant account, a business owner must: 
obtain a business account;
choose the direction of a business – online, retail, or both;
choose a type of a merchant account provider – acquiring bank, PSP, payment gateway service;
choose an exact account provider based on merchant services included, including onboarding process, fees, contract duration, customer support.
Applying for a merchant account
Prepare the application documentation. It usually includes financial statements, processing history, and credit history.
Fill in the application form. Normally, the required information is a business name, business address, business contact information, the owner's name, personal contact information, annual sales, average transaction number, banking data.
Create a cover letter. The cover letter should explain the nature of a business and its weaknesses, if the business is high-risk for example, or if there is bad credit history.
Read the agreement and sign. The final agreement consists of all the information of the partnership with an account provider, such as duration of the relations, charges, merchant services offered, onboarding process, maintenance, and others.
Last but not least, if you still have any worries about running the account, check out our article about the most common problems businesses face with their merchant accounts. This way, you will know what to look out for, and how to fix the issue.
Also, if you are looking for a secure merchant account that allows accepting credit card payments, as well as 140 alternative payment methods, Maxpay is here for you! Check out our website to find out more about the services we provide.