Merchant account for a tech support business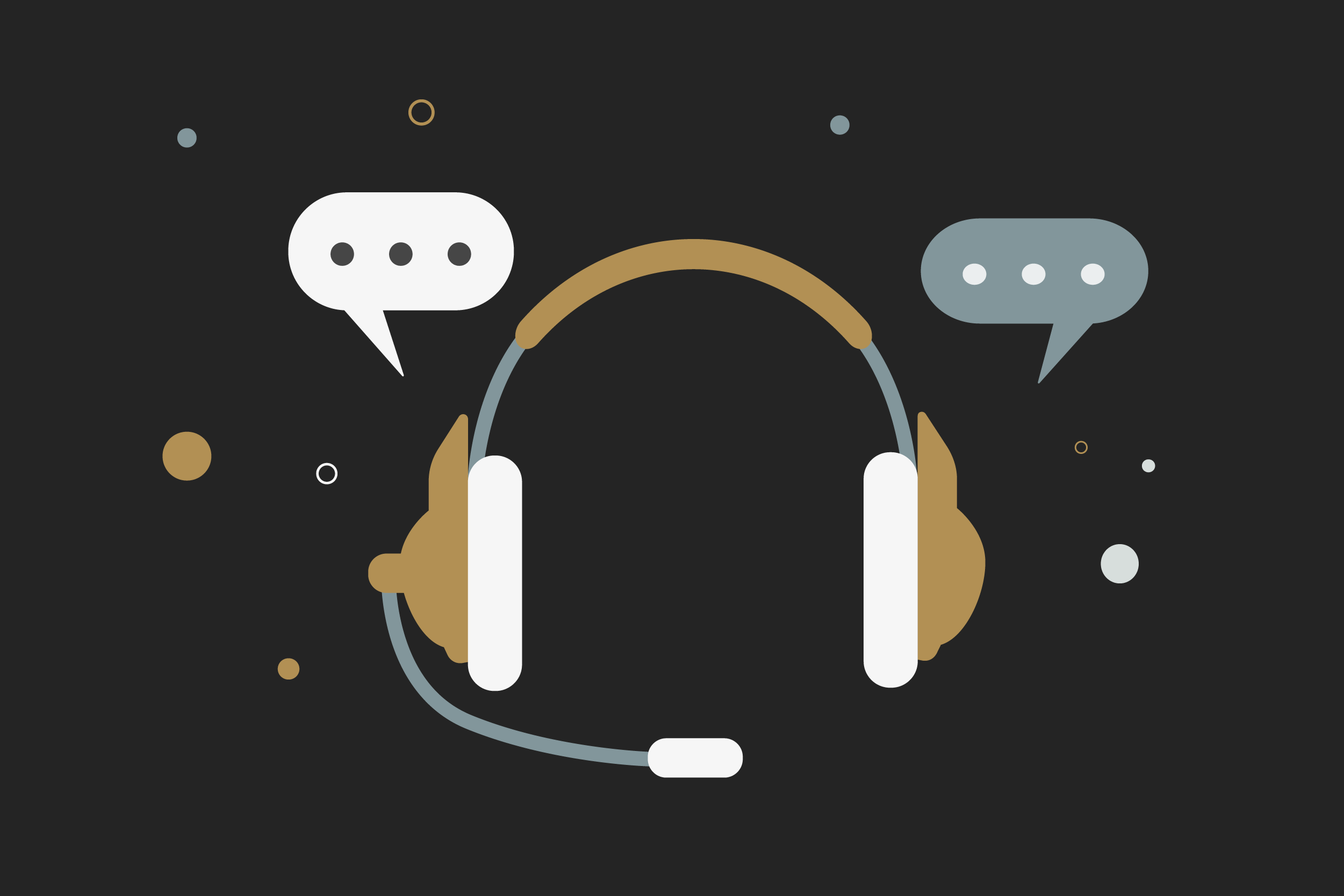 Tech support companies are often a matter of high volume of chargebacks and little trust from acquiring banks. Today we will provide guidance on how to open a merchant account for a tech support business, how to avoid massive chargebacks and to ameliorate services in general.
What is a tech support business?
Tech support or technical support refers to special services that companies provide to users of some technology products or services. Technical support can be performed remotely using tools of communication or log in like phone, e-mail, special support software, online chat, website, and so on.
There are several goals that tech supports covers:
approaching clients' needs tactically;
making input into a good client experience;
rapidly solving insignificant issues;
creating a scheduled plan and protocol for solving significant issues;
making input into employees' contentment;
ameliorating and employee qualification, and potential mobility;
collecting feedback and propositions for service or product improvement.
Merchant accounts for all types of tech support businesses
The most popular and requested tech support services are related to the problems of daily users or businesses that rely on the workflow of certain software solutions or hardware tools. These well-requested services are:
Mac and PC security aid
hardware, software, and router configuration support
support through browser or email
PC optimization help
But generally speaking, there are established categories of tech support services and solutions such as block hours, managed services, and crowdsourced tech support.
Block hours enable a customer to obtain multiple hours upfront at a certain cost. Often the cost can be reduced due to the booking of the tech support for multiple hours. But it can also be a usual non-reduced cost with a minimum fee charged to a customer before starting the work.
The benefit of this type of support is that a customer buys a fixed number of hours per month or year which one side secures the tech support company's profit, and on the other side enables a completely comfortable software or hardware usage for a customer.
Managed services refer to ongoing tech support. In this case, a customer is being offered a full list of services with their description and implementation notice for a fixed rate or a flat fee depending on the company. Managed services can take the form of 24/7 scanning of servers, 24/7 help desk support for daily software and hardware issues, physical visits by a tech supporter in those cases when issues cannot be solved remotely.
Crowdsourced tech support relies not on the expertise of the tech supporters, but the experience of the previous customers with the same issues. In this case, a tech support company would still need some experts to moderate the advice and recommendations for issue solving. The most common platforms for crowdsourced tech support are website blogs, forums, open chats, social media.
Merchant account specifics for tech support businesses
In electronic payment processing, several key factors directly affect the transaction and its costs. Here we have an article that explains it all and we recommend taking a look at it: "The basics of online payment processing".
Why is it important? Because the same factors influence the opening and maintaining of the merchant account. A merchant account is generally provided by two types of financial institutions.
The first one is an acquiring bank. They usually offer merchant accounts for both eCommerce businesses and retailers, which is beneficial. But an acquiring bank is relatively difficult to partner with due to the complicated contracts and quite high charges.
The second one is a payment service provider (PSP). A payment service provider does not directly open a merchant account as it has no right to do so. Instead, a PSP partners with an acquiring bank and offers merchant accounts on their behalf. PSP requires less documentation and lower fees, but does not cover retailers.
If you are interested in how merchant accounts are issued and why they are essential we have a useful link for you: "Why do you need a merchant account and what you need to know".
In fact, as a merchant account is anyway tied to an acquiring bank, the financial institution does not favor the tech support business. And here is why:
Online tech support works with card-not-present electronic transactions. In this case, the credit or debit card of the customer is not available at the point of sale of the merchant.
Chargebacks are very often events in the tech support business. A chargeback is when a customer requests the money back for a certain product or service, due to dissatisfaction with it.
A tech support business usually works within various locations around the world rather than their customers. This means that multi-currency electronic transactions might be present, together with additional verification.
Reasons tech support businesses get so many chargebacks
Let's clarify what a chargeback is. A chargeback is a return of money to the customer initiated by a customer for dissatisfaction with purchased goods or services. A chargeback was first established in 1974 by banking institutions to promote using credit and debit cards by removing the fear of accidental spending or theft.
Today a chargeback keeps the status of customer's protection from poor-quality goods and services as any customer has a right to require a chargeback. But then, why is a chargeback so dangerous for the business? There are two main causes: the chargebacks that were requested for false reasons, and the chargeback ratio.
When it comes to chargeback reasons there are three of them that requires the merchant attention and solving the problem:
Technical troubles. Technical troubles refer to the double purchase or accidental purchase of the items or services that a customer did not mean to purchase.
Delivery troubles. These are delivery issues like late delivery, delivery with wrong items or services, package loss.
Quality dissatisfaction. Quality dissatisfaction refers to dissociation between the offer and the result.
Fraud. It is a false chargeback that is also called friendly fraud. In this case, a customer misinforms about the chargeback reason, pretending to be dissatisfied in one of the ways. But in fact, a customer aims to keep the purchased item or service and get the money back.
The second reason is rooted in the chargeback ratio. This is a chargeback amount limit established by an acquiring bank. If the ratio is exceeded, a merchant is about to pay significant charges and can even lose a merchant account. Besides that, every chargeback does not come for free, there is always an extra fee for each incident. In this article, we describe the nature of chargebacks and their minimization: "What is a chargeback?".
Now we can come back to the reasons tech support businesses get so many chargebacks.
Tangibility aspect. For many customers purchasing just a service feels like a lot of spending for not much of a product. Tech support mostly consists of 'invisible' offers. For example, the security measures performed by the tech supporter might not be noticeable at all but only because they work just about right.
Unqualified employees. If a tech support company does not instruct the customer service department enough, unprofessional communication can cause chargebacks and customer loss.
Friendly fraud and hacker attack. Tech support companies are the target for friendly fraud and hackers as well. In the first case, a customer might want to get the money back for the service that seems too expensive. And in the case of attacks, the tech support industry is vulnerable because of its direct contact with customers and access to personal data.
Chargeback minimization. Small tech support companies might not know the simple methods to reduce chargebacks at the very beginning. Here we have an article with some useful tips "How to keep the chargeback rate in check".
Preventing chargebacks
A return of money itself is not a danger to a business as it is a private deal between a customer and a merchant. But a chargeback is a threat to the merchant account because it is a compulsory action requested by a customer and performed by an acquiring bank. When the chargeback is issued an acquiring bank gets involved, and it is this institution that is responsible for transferring money back.
Thus, a return (refund) is better than a chargeback. Making a refund, a merchant deals with a customer, offering a payback or another item, depending on the situation. By doing so, a merchant keeps a good reputation, avoids involving an acquiring bank. This way, their chargeback ratio is alright.
To avoid chargebacks, a merchant must apply chargeback prevention. This is a type of service that notifies a merchant about a chargeback attempt. A merchant is given time to resolve the issue. If you are interested in how exactly it works and how you can use it, here is a link "Prevent chargebacks and fraud with Maxpay's merchant account services".
What's required when applying for a tech support merchant account
An identification document issued by the government;
A pre-printed voided check or a letter from a bank institution;
A bank statement for the last 3 months of activity;
A processing statements for the last 3 months of activity;
Social Security Number or Employer Identification Number;
A chargeback ratio that does not exceed 2%.
What to expect during a tech support merchant account application process
Merchant's credit scores' inspection;
Credit card processing history examination;
Bank statements' examination;
Website privacy policy checking;
Unpaid bills and late payments verification;
History of chargebacks inspection;
Choosing the right merchant account provider for a tech support business
A merchant account provider launches a merchant account for the business owner. The nature of a merchant account itself is based on the collection of electronic payments and nothing else. Thus, a merchant account can not be used as a regular business account to perform payments.
A merchant account is used to collect funds from electronic transactions of the business. Then the funds are transferred to the business account of the merchant. A more detailed explanation is in here: "Why do you need a merchant account and what you need to know".
We recommend taking into consideration the following factors if you are choosing a merchant account for a tech business:
A payout interval. This refers to the payout schedule from an acquiring bank to a merchant account. In short words, the process goes like this: a customer purchases the tech support services, an acquiring bank receives the electronic payment, an acquiring bank transfers funds to the merchant account of the tech support business. Any merchant would be interested in receiving their payment funds as soon as possible.
Fees and charges. The second parameter to look closely at our fees and charges. Nothing in the banking world comes for free. But it is a merchant's premiere task to compare the benefits of a merchant account provider for tech support with the costs of these services.
Chargeback prevention services. Chargebacks are one of the biggest threats to the tech support merchant account. To be secured and keep the business in order, a merchant must look for a provider that offers chargeback prevention services together with a merchant account. For instance, Maxpay helps companies with merchant account opening. We also provide chargeback prevention services and fraud prevention tools. Find out more information on our website. 
If you need more information about various banking services, check out an article: "Are you using the right merchant services provider?". It contains information about all the merchant services available, including various types of merchant service providers.